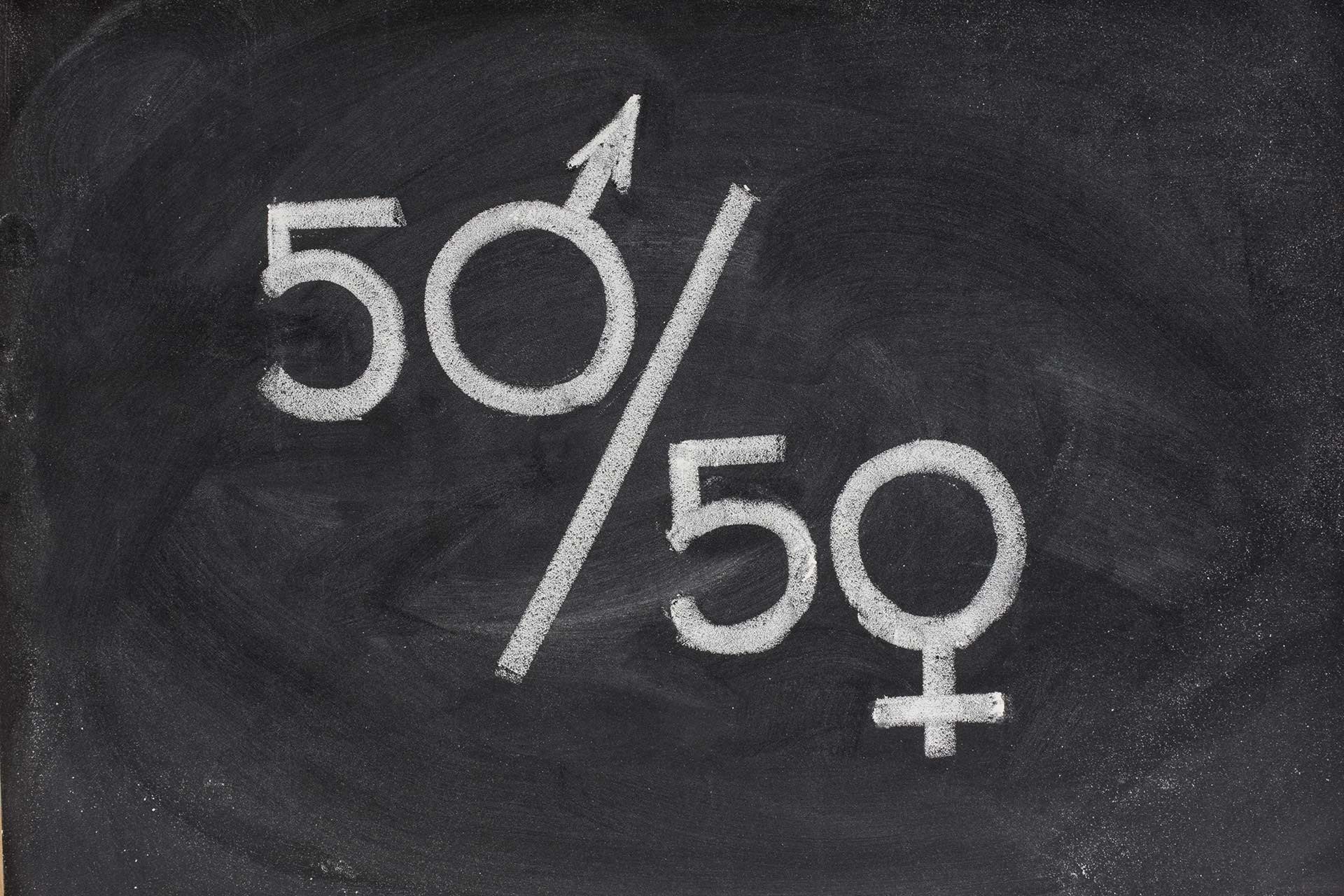 BY TENDAI VANESSA JARAVAZA
The new allocation of 450 billion Special Drawing Rights (SDRs) by the International Monetary Fund (IMF) in August 2021 in support of economic recovery from the Covid-19 pandemic impacts came amid calls by various stakeholders to inject the much-needed liquidity especially in developing countries.
However, the formula used to allocate the SDRs is based on politics rather than need; the bulk of the SDRs went to advanced countries who are not in need of such resources.
The distribution approach lacks consideration of economic disparities between higher- income countries and lower-income countries and as such issues of debt impacts, social inequalities, and gender inequalities may not have been fully considered in the initial distribution.
However, effective reallocation has been recommended and initiated so as to address the benefit gap between developing and developed economies.
Inclusive approaches particularly in the interests of gender equality must be prioritised in order to narrow inequality gaps during the socio-economic recovery and long-term growth of lower-income countries.
While the intentions of SDR allocations were to catalyse economic recovery from the Covid-19 pandemic, there is an unquestionable concern over the inequitable distribution to the low and middle- income countries where, for example, Africa only received  5% of the total allocation, where Zimbabwe received US$958 million, which is far less than the US$450 billion required to meet pandemic related costs facing the continent.
Forty four percent of low income countries face high risk of debt distress while 12% are already in debt distress including Zimbabwe mainly due to lack of transparency in loan contractions, delayed debt restructuring, and recent effects of the pandemic.
Amid rising debt, the allocation of SDRs not only reflects the non-African oriented priorities  of the IMF in development assistance projects but also the reluctance to cease the imprisonment of Africa from crippling debt conditions .
In order to address the apparent income inequalities, the IMF has encouraged high-income countries, which also happen to have benefited the most from SDR allocations, to lend their allocations to developing countries.
While this allows for developing countries to level up on Covid-19 vaccines, economic recovery, and stock up of foreign exchange reserves, this strategy further raises concern over exacerbating current inequalities  that lending will have on African countries.
Furthermore, no linkages currently exist regarding reallocation strategies and gender inclusive objectives.
The Covid-19 pandemic has affected millions  of people worldwide with most effects occurring in low income countries as a result of lack of access to efficient health care systems, vaccines, and socio-economic support.
On average more women affected were in lower income countries than high income countries.
This implies the partial ineffectiveness of SDRs distribution on the equality agenda as women in low income countries still receive less recognition and support  than men and even some women in higher income countries. African women, being the most affected by debt and regressive socio-economic development stand to benefit the most if SDRs and subsequently reallocation structures centre their strategies around their dire living conditions and needs.
Zimbabwe's SDR utilisation plan shows that only 3% of the USD$958 million is going to be channelled towards health infrastructure, 1% directed to health consumables, and 8% being administered to vaccination programs.
These are socio-sectors which directly and distinctly benefit women the most and yet least represented in the allocations.
Due to established inequalities in the distribution of SDRs, particularly for low income countries, the IMF is faced with two redistributive options namely the Poverty Reduction and Growth Trust and the new Resilience and Sustainability Trust albeit both strategies possess weaknesses that may defeat the ultimate purpose of SDRs on economic recovery, let alone gender sensitivity.
Reports assessing the impact of the Poverty Reduction and Growth Trust (PRGT) lending facilities such as the Extended Credit Facility, Rapid Credit Facility, and Standby Credit Facility show that while the lending facilities contributed to GDP growth in developing countries, the  overall economic growth, rule of law, and democracy were significantly compromised.
Zimbabwe exemplifies the Moral Hazard Hypothesis which explains the relationship between IMF lending facilities and poor governance in developing countries contracted under these facilities.
Poor governance leads to increased poverty and subsequently exacerbated gender inequality as loan conditionalities by the IMF have proved to favour the institute's interest and not developing countries' economic growth and poverty reduction and equality.
This implies that pursuing the PRGT option of redistributing SDRs may be regressive to developing economies due to slowed recognition, representation and support of social, economic, and political inequalities.
The IMF designed and administered Resilience and Sustainability Trust aims to encourage higher income countries to lend their parts of their SDRs to lower income countries.
However, contradictions between the facility's structure, such as qualifying criteria, and civil society organisations' (CSOs) SDR distribution principles, such as  debt-free financing and transparency and accountability safeguards are yet to be addressed as they expose borrowing countries to increased debt, exclusion of middle-income countries and CSO contributions, as well as harsh and non-development oriented conditionalities.
Increased debt limits the ability for governments to channel resources to social services  which leaves the majority of vulnerable African citizens such as women and children deprived of efficient health care systems, safe and adequate water, and poor living conditions.
Other non-IMF administered SDR redistribution channels such as bilateral and multilateral agreements (including development banks), unless administered with a gendered perspective, may not promote gendered market structures and equal employment opportunities for women.
History has shown disparities in benefits of trade agreements regarding African countries and the impact of liberalisation and the evolution of international trade policies on Africa's economic growth and competitive position globally.
Favourable agreements encourage gender equality in trade, economic and political activities which narrows the socio-economic gender gap that is currently rife in the continent.
Contemporaneous legal and political adherence to the Public Debt Management Act regarding accountability and transparency on debt contractions has been dismal causing a bolt failure on contract provisions and gender inclusion.
Effective SDRs ought to apply a gender perspective in its implementation to ensure inclusive recovery.
The lower income African governments and the affiliated CSOs have a role in deciding effective strategies for efficient distribution while prioritising sectors most beneficial to women, while higher-income governments and international financial institutions can support gendered distribution of SDRs through responsible lending policies and processes.
Concessional financing through the PRGT, RST conditionalities favourable to recipient countries' social security, as well as multilateral and bilateral agreements should have gender-specific policies, strategies and targets as deliberate inclusive approaches to SDRs reallocation.
The support of Multilateral Development Banks (MDBs) such as the African Development Bank (AfDB) and the Arab Monetary Fund as other lending windows  will also allow preservation of the reserve asset nature of SDRs. Ultimately all redistribution options must ensure optimal standards of accountability and transparency in order to achieve the prime objective of being effective.
Tendai Vanessa Jaravaza writes in her personal capacity. Her interests are in sustainable entrepreneurship and socio-economic policies and activities.
*These weekly articles are coordinated by Lovemore Kadenge, independent consultant, past president of the Zimbabwe Economics Society and past president of the Chartered Governance and Accountancy in Zimbabwe. Mobile No. +263 772 382 852 and Email – [email protected]
Related Topics