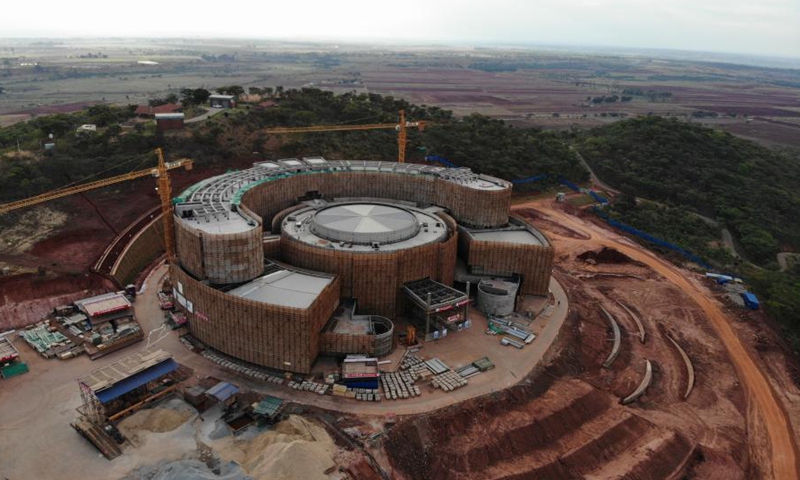 BY TAWANDA MAJONI
In 2016, a Zimbabwean pastor, Evan Mawarire, started the ThisFlag campaign and got into big trouble for his efforts. Using social media channels, he would appear in short videos complaining about how the ruling elite had run Zimbabwe to the ground, and urged people not to report for work, which a number of people actually heeded.
They arrested him and took him to court where he faced a 20-year jail term for attempting to overthrow the government of the late former president, Robert Mugabe. Of course, you need to be coming from Mars or some other silly planet to believe that donning a Zimbabwean flag is the same thing as overthrowing a Zanu PF government.
When they were done with Pastor E, he was so scared you haven't heard too much about him since then. That's what they always do, and that's what they want you to do. Be very, very afraid of the regime.
Now, do you also remember that there was such a big noise when opposition MPs started going to parliament with the Zimbabwean flag draped around them? Those that did were thrown out of the parliament building.
That was always going to be crazy, of course. Who does that? Where on earth have you heard a lawmaker being harassed for wearing a piece of cloth that symbolises nationhood? But Zim is Zim. All sorts of crazy things go.
Let's wait and see. Who is going to be harassing the owners of Shanghai Construction Group for putting up a Chinese flag at the new parliament building in Zimbabwe, alongside the Zimbabwean flag? Shanghai, a Chinese state-owned company, is the one that built the building.
Here is the thing. Some people got into sizzling trouble for wearing their own flag. If you can be in trouble for wearing your own flag, surely, those that bring their own flag and hoist it on Zimbabwean soil are guilty of a huge, huge crime. There is nothing that beats that when it comes to regime change.
It's simply a no-no for a foreign nation to plant its own flag on our soil. There is no better description for colonialism than that. On April 1980, Zimbabwe went into wild jubilation when the Union Jack was brought down and replaced with the flag that Pastor E got into trouble for wearing. You know why? Your flag is the symbol of your sovereignty. It defines you. It gives you your unique identity as a nation, as a people.
What does it then mean when the Chinese flag is pitched at your parliament, alongside your own. It means that you are a half citizen in your own country. The other half is Chinese. In that regard, you may just as well go and claim your passport from the Chinese embassy. It means a Chinese nationality has been imposed on you, without your consent.
But it implies worse things. Symbolically, China has colonised us, comrades. Beijing is always loudly going to the court with all that crap about non-interference in other nations' affairs. Not that sane people have ever believed the goo. But when you see the Chinese flag on our soil, you must know one thing. China has taken over.
It's ominous. Remember, in other parts of Africa, China has already set up its own law enforcement infrastructure. Police stations, police officers, Kung Fu kicks in the charge office and — you guessed right — the Chinese flag. That's one of the craziest things to have ever happened since David Livingstone claimed he had discovered Mosi-oa-Tunya and proceeded to call it the Victoria Falls after an alien British queen that we should also have claimed we discovered when we started knowing about her.
It doesn't help matters in any way that the Chinese flag was pitched at our parliament. Parliaments are national symbols, just like the flag. They represent the aspirations of a people. This is where we not only make laws, but structure a nation. You will understand that better when you realise that MPs are people who are elected by the people, to represent them at government level. There is a social contract.
Fine, China is trying to wiggle off the mess by saying that the flag was not hoisted at the Mt Hampden parliament building as such, but the construction site. It also, quite lamely, says that's what it normally does when it gives a grant — rather than a loan — to local beneficiaries.
It wasn't going to matter a single morsel if China had pitched the flag in a sewerage pond in New Marlborough, Goodhope or one of the nearby farm compounds there. Fact is, it planted its flag on Zimbabwean soil. That's number one. Two, who cares what China usually does with its "gifts", read as grants? Fact is, you don't do your flag on our soil because you have done it elsewhere before.
We said it right from the start. Just that these clowns who call themselves our leaders are incapable of listening, just plain dumb or voraciously eating with the Chinese. This thing about letting China construct a parliament building for us was always going to be a bad idea. Beijing has this way of imposing its influence on you. After all, the Mt Hampden building is not a gift as such. We are paying for it with our minerals and such other things. We are captured and very vulnerable to manipulation by China.
It's not clear if our leaders have heard what China is doing in Addis. The China State Construction Engineering Corporation, an appendage of Beijing, built the African Union conference centre as a "gift". One of the tallest and most imposing building you will find in Addis and Africa. But, from 2018, China is doing naughty things at the AU HQ. Four years ago, as Le Monde reported, the AU IT team discovered that the conference servers were strangely connecting to Shanghai and uploading the union's files and recordings there. Two years ago, in 2020, Reuters reported that Chinese hackers, apparently on Beijing's pay list, were directing surveillance footage from the AU HQ as part of China's electronic infiltration.
Up to now, it's not clear why Beijing would want to snoop on the AU, but there are good guesses if you care to think. That's an easy way for Beijing to get intelligence on what African leaders are thinking, saying and doing. The Chinese embassy in Addis wouldn't have to worry too much about snorting around for info. But then, you must also remember that the conference centre regularly hosts meetings involving African and diaspora businesspeople. China is in Africa for business, not throwing around gifts like some kind of oriental Santa Claus. So, it needs to know what's happening, business-wise.
Back to Zimbabwe. You don't get to think that a leopard changes its spots that easily. What is happening in Addis will most certainly be happening in Zimbabwe. But maybe we don't need to care that much. China will be snooping on one of its own provinces, which is Zimbabwe. Seeing as it is we are already an outpost of Beijing.
Tawanda Majoni is the national coordinator at Information for Development Trust (IDT) and can be contacted on [email protected]
Related Topics