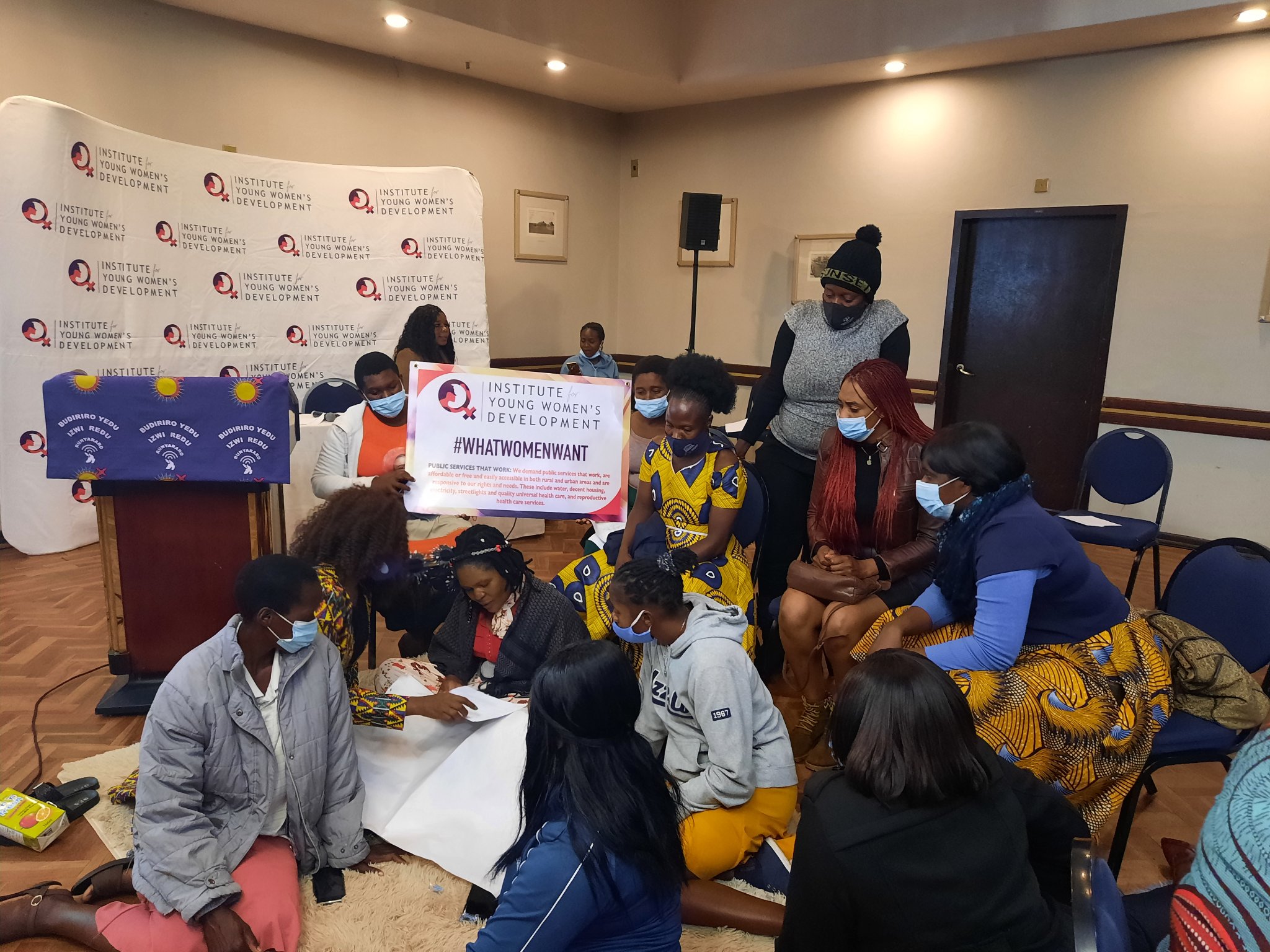 BY EVANS MATHANDA As the 2023 harmonised elections draw closer, civil society organisations (CSOs) are becoming more vulnerable to attacks by state actors and Zanu PF goons.
The developments are not new for CSOs in Zimbabwe.
Zimbabwe is an unstable country, plagued by poor leadership, ongoing violence, and exclusion of women from political participation.
Armed forces have positioned themselves to back the ruling Zanu PF party creating political tensions and a dangerous security environment.
Any activity that is perceived as a danger to the authoritarian beliefs of the state is promptly suppressed, whether via physical assault or verbal threats.
As the country's predicament worsens, especially in light of the elite's corrupt practices, the government has become less tolerant of civil society.
Several CSOs claim they are being singled out because they are outspoken critics of President Emmerson Mnangagwa's administration over the deteriorating human rights situation in the country.
On the other hand  the government accuses CSOs of associating with the West and pursuing a dark agenda.
The recent detention of members of the Institute for Young Women's Development team, who were arrested in Bindura during a meeting is a prime example of how state institutions are being used to target CSOs.
Police charged the four with organising a community meeting without police clearance, but consultative meetings are not regulated by the Maintenance of Peace and Order (MOPA), which they were charged under.
The harassment of the activists is unwarranted.
CSOs are needed in Zimbabwe more than ever because the country is in trouble socially, economically, and politically due to a concoction of issues including poor governance, corruption, inconsistent policies, and a dismal track record for protecting human rights.
We desperately need a peaceful environment for CSOs and activists before the 2023 elections, a strong civil society and other conveners are required.
Zimbabwean's hopes for a new era of democratisation and greater observance of the law and human rights by the government of Mnangagwa after nearly four decades of autocratic rule by Robert Mugabe are being extinguished by the day.
The hopes are being replaced by harsh realities of repression, pervasive abuses, a collapsed economy, and the growing impoverishment of the majority of Zimbabweans as a result of insufficient social protection mechanisms.
Following the military takeover and the elections that followed in 2018, Zimbabwe has witnessed a rise in citizen despondency as the country's economy continues to deteriorate.
A heavy-handed official response to criticism is glaring evidence of the narrowing democratic space, which has been made worse by the fraudulent transition and coup-assisted change of power inside the ruling party.
The majority of the civil society's leaders serving as an alternative voice have been victimized, detained, kidnapped, and tortured on false charges.
The Mnangagwa administration is accused of committing significant violations by suppressing its critics, which has caused Zimbabwe to be ranked very low negatively in terms of human rights issues.
Observers claim Mnangagwa is pursuing organisations that call attention to human rights abuses, including teachers, physicians, nurses, and lawyers.
The creation of restrictive laws, such as the Private Voluntary Organisation (PVO) Act revisions that are presently being debated in Parliament, point to the criminalisation of human rights advocates in the nation.
Human rights advocates have bemoaned the country's increased criminalisation of human rights.
The government must understand how crucial it is to collaborate with civil society in order to advance its 2030 vision of "leaving no one behind" and to support its efforts.
In order to create a better, safer, and more sustainable Zimbabwe, civil society must work alongside the government.
Zimbabwe must make every effort to safeguard, develop, and stop the contraction of civil society space both inside and beyond the country.
The government cannot afford to soil its relationship with civil society ahead of the 2023 general elections.
Dialogue and cooperation with civil society must be a central aspect of the activities of the government in the next few years, not only because of political issues, but because of the concerns that both parties agree in making sure that partnership becomes a key element in solving Zimbabwe's problems.
Evans Mathanda is a journalist and development practitioner who writes in his capacity. For feedback email:

[email protected]

 or call 0719770038 and Twitter @EvansMathanda19
Related Topics