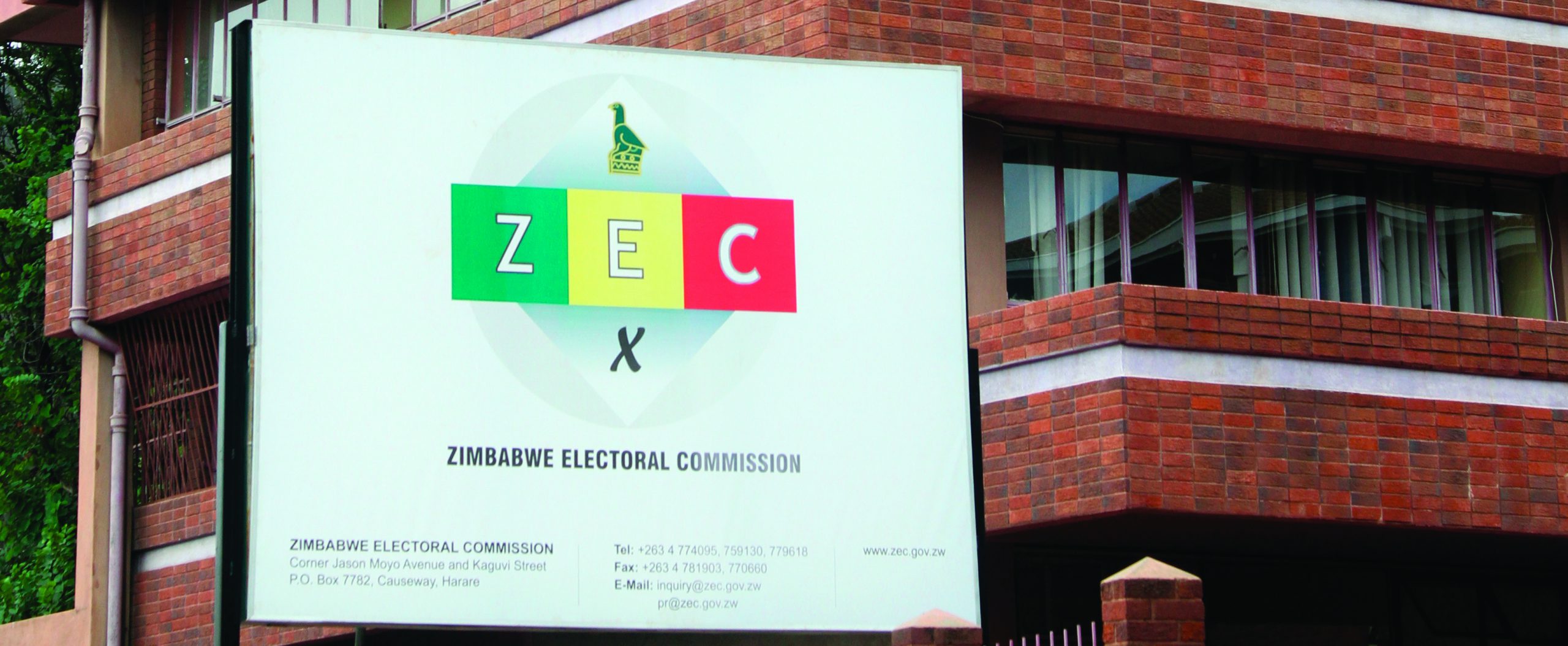 BY EVANS MATHANDA The Zimbabwe Electoral Commission (ZEC) has raised nomination fees to be paid by individuals seeking to contest the 2023 polls at a time when critical and pressing electoral changes needed to be addressed.
The failure of the government to implement legislative and electoral changes threatens the credibility of the crucial harmonised elections.
Despite President Emmerson Mnangagwa's repeated assurances that elections will always be free and fair, voters' capacity to freely choose their leaders is seriously threatened.
Now presidential candidates are being asked to part with US$20 000 each to have their names printed on the next election's ballot paper.
According to some political analysts, the imposition of enormous nomination fees could mean that there will be fewer candidates on the presidential election ballot paper than previously.
Nomination fees are paid by aspiring candidates before their nomination can be accepted by ZEC.
The additional costs have been denounced as an assault on democracy and participation in politics by advocacy groups and opposition parties.
To qualify to run for president in 2023, presidential candidates must pay US$20 000, up from $1 000 in 2018, while parliamentary candidates must pay US$1 000, up from $500 previously.
Those intending to run in the next senate and council elections must pay US$100 to complete the nomination process.
With 210 contestable seats in Zimbabwe's parliament, a single party attempting to field candidates in all constituencies will spend US$210 000 only for that election.
Now it's a matter of how many people can afford to pay. Well, it's a political game, so maybe they will make a sacrifice.
Some politicians, including National Constituent Assembly (ANC) president Lovemore Madhuku, have called the latest fee increases ridiculous and unconstitutional.
Zec has shocked Zimbabweans in a short period of time with absurd developments while refusing to comply with calls for electoral reforms.
Also, the recent appointments of people related to party loyalists by ZEC sparked concerns about electoral misconduct.
According to research done last week by the Institute for Young Women's Development (IYWD), Zimbabwe ranks first in terms of nomination fees required to run for president.
The price increases appear to disregard the necessity of maintaining equal access to election processes for all Zimbabweans.
The main question now is whether the ZEC nomination fees deepen democracy or hinder democracy, which has been a source of contention in the country.
ZEC is constitutionally obligated to improve and deepen the electoral process.
One method is to keep nomination costs low to encourage more people to participate.
Participating in democratic elections should be inexpensive, if not free of charge.
Given Zimbabwe's economic difficulties, the government and ZEC must have kept the 2018 fees in place in order to promote women's participation in the upcoming election.
In justifying the exorbitant nomination fees, ZEC spokesperson Jasper Mangwana stated that the rates are fair and meant to eliminate the chancers.
However, given Zimbabwe's current position, this could be perceived as a blow to many candidates, particularly women and persons with disabilities.
The right to equality and non-discrimination is enshrined in Section 56 of the country's constitution, which is significantly violated by nomination fees that are likely to be paid by members of specific social classes also with stable economic status.
Rights to political and public involvement are essential for the progress of all human rights as well as democratic governance, the rule of law, social inclusion, and economic development.
One of the key components of human rights-based strategies aimed at eradicating marginalisation and discrimination is the right to participate in political and public life both directly and indirectly.
This right plays a significant role in empowering individuals and groups.
Other human rights including the freedom of expression, association, and peaceful assembly as well as the rights to education and information are all intrinsically tied to participation rights.
Women, indigenous peoples, minorities, persons with disabilities, human rights defenders, and other marginalised or excluded individuals and groups are frequently unable to fully participate in political and public affairs on an equal basis, according to international human rights mechanisms.
This disadvantage is exacerbated when there are many intersecting grounds for discrimination.
Evans Mathanda is a journalist and development practitioner who writes in his capacity. For feedback email: ev[email protected] or call 0719770038 and Twitter @EvansMathanda19
Related Topics