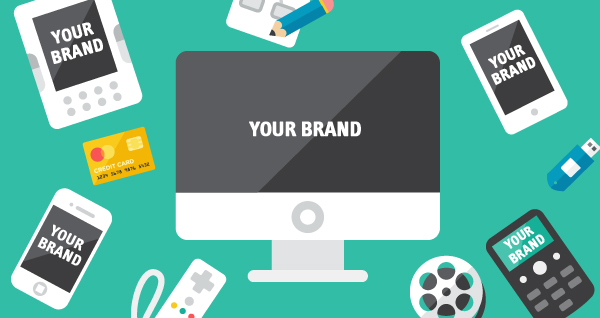 By Lenox Mhlanga A few weeks ago, we witnessed what one can call the ultimate corporate nightmare. The Cotton Company of Zimbabwe (Cottco) joins the rebranding band-wagon and the very week they decide to launch, two of their senior managers appear in court on corruption charges. Cottco ended up hogging the headlines for the wrong reasons.
Those of us in the public relations profession cringed, as the chairperson made a promise his company would from now on, "do things differently." This spurred some of us into a debate on why companies choose to rebrand and whether they really understand the risks involved, and perhaps that they would have chosen that route merely to put lipstick on a pig.
We all wondered whether their public relations people were involved, and that if indeed they were, they would have surely red flagged the timing of the launch. I have unpacked the rebranding process from a PR perspective so as for executives to avoid likely pitfalls such as those faced by Cottco.
A rebranding process can seem like a daunting task whose goal is to change how the public sees one's brand and products. This can be challenging because your brand name makes your products stand out from the rest. It is the name that people know your company by.
The company wants to create a new image, a new meaning that reflects the company's new direction. To create a successful rebranding process, there are a few steps you must take. A successful rebranding process is one that includes both strategy and public relations.
If you have a solid public relations strategy in place, you will reap the benefits of a rebranding process, such as improved brand awareness, increased customer loyalty, and more.
Why have public relations in rebranding?
Public relations is a huge aspect of the business world that many people rarely consider. A recent study shows that public relations is just as important as marketing. A survey conducted by the University of Southern California says that public relations is an enormous factor in having a successful brand. In fact, 70% of people who use public relations to promote their brand have a higher level of trust in their company. If you're in a rebranding process, it's important to know how public relations is crucial for this process.
Public relations is effective because it helps promote the business. It is a process that involves communicating and assisting the public in understanding your company's vision, mission, and activities so they can support your company in the best way possible. A successful public relations campaign can increase the likelihood of achieving a business goal and lead to a rebranding process.
What is a rebranding process?
A rebranding is a strategy is one that a company uses to change the appearance and/or image of a product or service in order to compete more effectively in the market. This is a major undertaking and often includes a change in the company's logo and/or tagline. In addition, a rebranding can also include a complete change in the product or service and new packaging and marketing campaigns.
The strategy that involves changing the way a company presents itself to its customers. It is a way to change the company's image and make it more attractive to potential customers. Rebranding is necessary in many industries, such as fashion, food, and technology, because they undergo changes more rapidly. It is also a way to change the company's image and make it more attractive to potential customers. It is a way to change the company's image and make it more attractive to potential customers.
How a rebranding process can benefit your company
Public relations is crucial for a rebranding process. This is because public relations can help spread the word about the change and provide a more coherent story for the public. Public relations can also help provide an opportunity for your company to tell its story, which can help keep your company on the public's radar. This is important as it can help people who are not familiar with your company to understand what it is you are trying to accomplish and why.
By definition, public relations is creating and maintaining relationships in the public sphere. It is important to get the public involved in your rebranding process. We can do this through public relations campaigns, social media platforms, and other forms of communication. PR is used to build brand awareness and increase brand value and also to build a better relationship with your customers.
A rebranding strategy requires a lot of preparation and involves planning on all public relations activities in advance. It should be involved at all stages of the process, including strategic consultations that involve scanning the environment in order to identity risks or pitfalls that may emerge. This is important so that you can have a good understanding of what the public is thinking about your rebranding.
You should also make sure that you have a good public relations plan. For example, you can start by creating a press kit and a media list. You should also start a blog on your website and make sure that you have a social media presence where your company platforms posts regular updates on the process. Having your audiences to follow the rebranding process up to the big reveal is an excellent way of building brand loyalty.
A good communication and crisis strategy is also essential. The former will allow enable the company to reach out to the public and create an awareness of your rebranding while the former specifies the steps to be taken should all this backfire. It is vital to keep the public updated on what is going on at every step of the way, even when the chips are down, as in the Cottco case.
To date, the company has remained mum on the corruption case and this does not inspire any confidence among its stakeholders and publics. It only works to relegate the rebranding to a mere whitewash exercise.
Rebranding requires a tremendous investment of financial resources. If the company invests in changing its culture and way of doing things, a change management process also becomes essential. We should also weave it into an excellent marketing strategy to sell the rebranding to stakeholders and ultimately gain acceptance.
Lenox Mhlanga is a specialist communication consultant with over 20 years' experience in the field. He specialises in strategic corporate communications and media relations. He can be contacted on mobile +263 772 400 656 and email: [email protected]
Related Topics