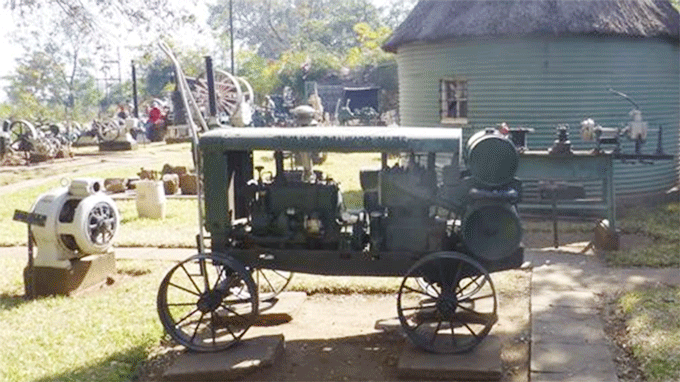 By Burzil Dube
LAST week's article on mysterious requirements on Chief Mapeta chieftainship as part of Tonga-Dombe cultural rites did not draw any brickbats nor stir a hornet's nest as anticipated, but opened a flood of constructive criticism.
At the time of writing this column, Yours Truly's inbox was continuously "bombarded" with some tit bits centred on so-called disappearance of the strange Mapeta horn considered to be critical on Tonga-Dombe chieftaincy revival.
Word from the grapevine is that there could be some form of consultation behind the scenes concerning the installation exercise for both Mapeta and Ngonzi chieftainship. These two chiefs are said to have been in existence within Hwange district before the arrival of colonial settlers.
However, this is not the gist of this week's column as Yours Truly will revisit the Tonga-Dombe traditional issues in the near future.
During our heydays in both primary and secondary education, schooling period was  not complete without students embarking on proverbial school tours and such escapades would always be full of memories for future references.
Some decades ago, Yours Truly was among a group of "upper top" secondary school students who toured one of the leading beverage manufacturing companies in Gweru, the capital of the Midlands province.
The beverage company organised some form of a drinking competition among five of our students with Yours Truly being part of the competitors —  there was an appetising prize at stake.
The competition rules were that one was to ensure that a crate full of king size beverages be consumed within 30 minutes and the ultimate reward was  a donation of five more crates to each of the five contestants.
To cut the short story shorter, Yours Truly could not go beyond three bottles while our "champion" only managed to down five beverages and was the last man standing, hence he emerged a winner. It seemed the beverages people had done their homework well!
Another major and popular entity to tour was the Redcliff-based Ziscosteel, which during that period was considered to be among the giant steel manufacturing companies within Southern Africa.
Today it is now beyond a pale shadow of its former proverbial self.
There was also a mining museum in Kwekwe that was popular among school touring parties and was very educative in terms of yesteryear mineral excavations used by our forefathers.
Talking of mining museums, Yours Truly is yet to come across a national mining museum while the country is endowed with a plethora of mines whose products are the most sought after within the export and local markets.
However, it is very depressing to note that establishment of such a (national museum) remains a pipe dream and the proverbial buck stops with National Museums and Monuments of Zimbabwe (NMMZ) whom it is believed are custodians of such repositories.
Once upon a time, there were plans by NMMZ to establish such an institution in Kwekwe and while construction of the edifice was progressing well, the whole exercise suddenly stopped whose resumption is everyone's guess.
Major mining houses were by then requested by NMMZ to provide any form of antiquated material that was used during yesteryear mineral production and other ancient excavation tools.
The province of Matabeleland North is home to some major coal mining companies and some of them are more than a century old whose coal and coke products are in demand even beyond the high seas.
Some of the early machinery used during the turn of the century such as coal haulers, ancient dump trucks, rope shovels and underground wagons, among others used to be scattered in the mining areas.
Such type of equipment was ideal artifacts to be safely displayed in a mining museum for future reference as well as for education purposes to both students and tourists.
Unfortunately, as fate could have it, most of the above mentioned machinery was "condemned" as scrap and this resulted in scrap metal dealers having a field day in terms of buying and selling such antiquated equipment.
Is this the proverbial waterloo on establishment of mining museums?
Yours Truly is of the opinion that resuscitation of mining museum will always remain a pipe dream and future generations would certainly be starved of vital "physical" information concerning yesteryear mining equipment.
Eagerly waiting for re-establishment of mining museums at both provincial or district level.
Are there any takers out there before oblivion curves in and everything becomes history?
Till we meet again in the next column.
Comments always welcome on: dubebasill@gmail.com or Twitter@DubeBurzil
Related Topics