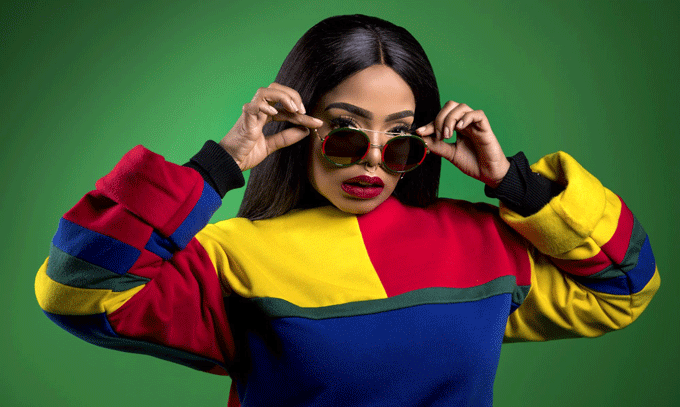 By Grant Moyo
When pop, rhythm and blues singer-songwriter Shekhinah and live-electronic music trio GoodLuck collaborated on a first ever school song for the University of Cape Town (UCT) Online High School dubbed We Own The Future, the education landscape within and beyond South Africa was spurred on by a desire to sow knowledge and cultivate aspirational talent.
Foraying into an all-encompassing thought-provoking yet fair to middling mechanism of sound making, the multi award winning musicians wrote, produced and recorded the one-of-a-kind school anthem at GoodLuck's HQ — a state-of-the-art recording studio in Cape Town — alongside rapper and emcee YoungstaCPT as well as composer and vocalist Msaki.
Cognisant of the extent at which Covid-19 has smothered planetary scholars, the musical composition, which was created to inspire, motivate and bring together Africa's youth to unleash their potential — backs up a sense of community for an online cohort of learners across South Africa and the globe.
Last year the UCT and education technology partner Valenture Institute joined forces to launch the UCT Online High School — an innovative platform brought about to accelerate access to world-class high school education and unleash South Africa and Africa's full potential. With the UCT being the first university across the African chaste to attain such a feat, in continuation of this palmy innovation, the UCT Online High School endeavoured to up the ante and create another first. Sharing her enthusiasm, the high school's first director and principal, Yandiswa Xhakaza acknowledges that We Own The Future is perhaps one of the most ennobling piece of music she has heard in her entire life.
"I would have loved to have such an affirming school song growing up. It is a reminder of what is possible and what to aspire to. Every time we sing this song we are also reminded that our learners not only have a place in the future, but that they own the future!" Xhakaza said.
Getting together on the school anthem are some of Africa's finest artists, who have all walked away with accolades on multiple platforms and have been garnering many radio hits throughout their careers.
As genuine ambassadors of their coevals and mentors for Africa's youth, the musicians signify positiveness in the sense that "success is possible, no matter one's circumstance, with the right foundations and mentors — anything is possible".
Poised by a vibrant career buoyed up with numerous number 1 radio hits, GoodLuck are one of South Africa's most successful global touring exports with a penchant to use their auditory sensation as a force for good. On the track — We Own The Future — GoodLuck's Ben Peters was the lead-producer and co-writer along with Jules Harding, the band's lead vocalist, who calls on the youth to open their hearts and minds for their new chosen path of online schooling.
"It was such a joy for us to create this song in the spirit of learning with some of the most exciting artists in South Africa," Harding said.
"To be able to inspire learners to reach higher within a new lane of schooling that is exciting and progressive is a massive honour for us.
"We are thrilled for the world to hear what we have created with Msaki, YoungstaCPT and Shekhinah, as our gift to the next generation of inspired youths."
Shekhinah, who in 2016 was nominated for an MTV European Music Award for Best African Act, adds her soulful voice and melodic verse to the collaboration, encouraging young people to "break the mould, and grow from it" for a dream future. YoungstaCPT, who is regarded as one of the most influential South African emcees of his generation and dubbed the "King of street rap" by CNN's Inside Africa — adds his long-familiar lyrical supremacy, offering solid advice to youths from his perspective, noting that only the sky is the limit. The "Capetonian" hip-hop artist pointed out that he absorbed a lot from working with artists he has always looked up to and admired, during the creative process leading to the production of We Own The Future. YoungstaCPT described the occurrence as a nifty learning experience for him.
Upping the song's African roots by adding her vocals in Xhosa — Msaki creates a honeyed verse catchy to the younger generation, heartening the latter to 'shine, think for themselves as independent youths, and stand on their own'.
"It's been such a privilege to have the opportunity to encourage this group of dynamic young Africans, future artists, scholars and global citizens. To have the chance to collaborate with these amazing musicians that embody the spirit of independence, community and innovation was such an enjoyable experience. I see long lasting relationships forged. To all the learners at the school (UCT Online High School), set your dreams high, there is greatness within you and I hope that you all achieve everything you set out to achieve," Msaki said.
For certain Shekhinah, GoodLuck, Msaki and YoungstaCPT created a unique hymn that will resonate with the youth as they tour on this new forward-looking trip of uncovering and freedom. The masterpiece steeples a new generation of learners to believe in sincerely owning and impacting their future.
Capturing a certain societal criterion and patterns, in aid of the school anthem's release comes an optical story — a music video that offers a window into the collaboration between the artists. Besides showing the creative process of the piece of music's journey, the visual communication of We Own The Future, plays up the iBhodi Trust micro-school learners — who add their voices to the chorus of the track, filmed and recorded at the University of Cape Town's Sarah Baartman Hall.
Grant Moyo is a prolific writer, innovative media personality, entrepreneur and a creative artist who is passionate about using his creative mind for the betterment of society. Follow him on Twitter: @TotemGrant
Related Topics