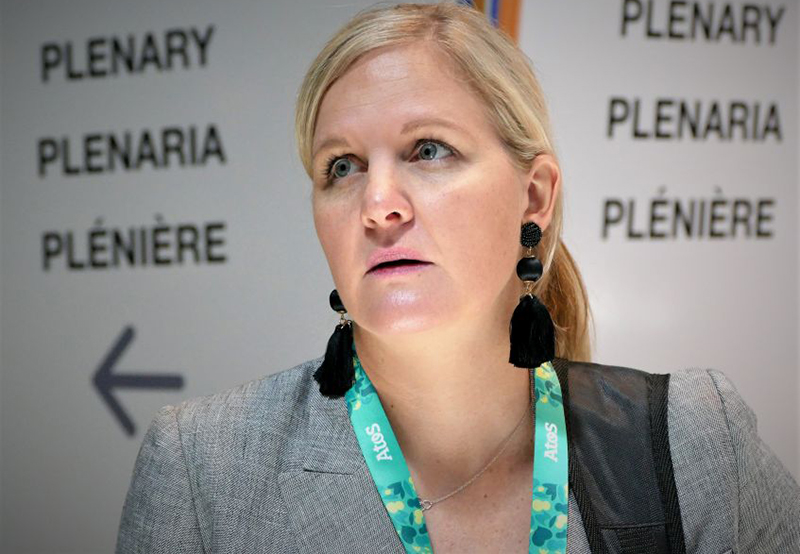 NO amount of cosmetics will ever beautify this very ugly bullfrog called the National Youth Service (NYS), as our dearest Youth, Sport, Arts and Recreation minister Kirsty Coventry wants us to believe.
As far as most Zimbabweans are concerned, given the monstrosity inherent in its earlier introduction, the NYS programme will never be welcomed by right-thinking Zimbabweans who endured the horrors inflicted upon them by students of the programme after the ruling Zanu PF party hijacked it as a personal project.
There was nothing national about the programme which had the boldest and clearest hallmark of being a Zanu PF militia, so our dearest Coventry might as well stop wasting her and our time trying to convince us that this NYS monster will suddenly transform into a Florence Nightingale or some innocent beautiful Alice in Wonderland outfit simply because she has said so.
We would like to forthrightly tell Coventry that she is completely mistaken, if not hallucinating, that "rebranding is everything".
She is completely lost in Siberia to believe that "a new name, uniform and curriculum . . . based on our founding values in the Constitution, patriotism, development", will endear us to want to enlist our daughters, sons and grandchildren into this God-forsaken monstrosity of a programme.
We are more than thunderstruck to hear Coventry telling us that the so-called "new" NYS programme "will start from Early Childhood Development . . . all the way up to tertiary and teachers training colleges".
Dearest Coventry, read our lips, many of us will never enlist our children into a programme that will brainwash them into not seeing the massive plunder by the elite of their God-given natural resources through nefarious shenanigans. We will not allow our children to be dragged, even screaming, into a programme that will so blind them that they will fail to distinguish between patriotism and partisanship. We will not allow our children to be taught the "founding values in the Constitution", which is currently being butchered, shredded and bastardised left, right and centre through endless dubious amendment Bills to align it to the whims of the ruling Zanu PF party.
Dearest Coventry, read our cracked lips — tortured by years of hunger as we try to fend for those children you now want to corrupt through this programme, we will never allow our children to be lectured on a warped national development ethos.
It also deeply and painfully shreds guts that you have sanctioned the death of our football in the name of cleaning up the game which had become a livelihood for so many, including the very children you now want to be indoctrinated in useless matters of life. It sickens us to the core to hear you say that simply because Zimbabwe has never been to the World Cup, so the game must die in this country. Really!
We need not remind you, dearest Coventry, that football is not all about the World Cup. Most of our children know only soccer as the most entertaining pastime and is it any wonder that presently we have such as large number of drug addicts among our youths because our Youth, Sport, Arts and Recreation minister appears to care less about the youth's recreation to the point that she has hardly lifted a finger at the dilapidated state of the country's hundreds of swimming pools that ironically gave her fame.
Dearest Coventry, do you want to make the NYS programme the ideal recreation for our children in the wake of the glaring demise of all our sports and recreational facilities? We beg to differ. To be crude, recreation has crumbled under your very nose and don't you now dare seek to destroy our children's future through this NYS monster of yours.