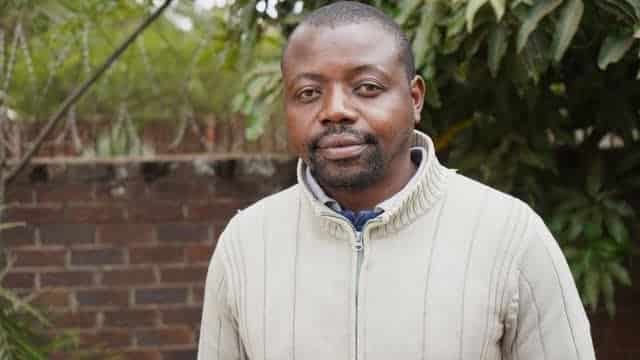 BY MTHANDAZO NYONI THE American Federation of Labour and Congress of Industrial Organisations (AFL-CIO) have voiced concern over an increase in human rights abuses targeting opposition activists, and also called for the release of union leader, Obert Masaraure.
Masaraure, the president of the Amalgamated Rural Teachers Union of Zimbabwe (Artuz) , was arrested on June 14 at the Harare Central Police station where he had gone to report as part of his bail conditions.
He has a pending case of participating in an unlawful teachers' protest.
The Crisis in Zimbabwe spokesperson now faces murder charges in connection with the death of the late activist, Roy Issa who fell from the seventh floor of a hotel in 2016.
An inquest into his death ruled out foul play.
"On behalf of the 12,5 million members of the AFL-CIO, the largest union federation in the United States, I write to express our deep concern on the continued violation of worker and human rights in your country, including the detention of Masaraure," AFL-CIO international director Catherine Feingold wrote in a letter dated June 22, 2022 addressed to President Emmerson Mnangagwa.
Feingold demanded a stop in the harassment of human rights defenders with guarantees to ensure they continue with their activism without fear of reprisals.
"The recent incident  is part of a pattern of violations against Artuz and its members, which started in December 2018 and have continued to escalate," she said.
"These incidents come in a context of harassment and detentions committed against human rights defenders in Zimbabwe in reprisal for their work on the right to education in rural areas, labour and other civil rights.
"The AFL-CIO condemns the ongoing human rights violations by security agents and recognises them as part of an effort to clamp down on freedoms, specifically against human rights defenders fighting for the right to education in rural areas, labour and other civil rights in Zimbabwe."
"The AFL-CIO urges the authorities of Zimbabwe to immediately and unconditionally release Masaraure; cease targeting all human rights defenders in Zimbabwe, and guarantee in all circumstances that all human rights defenders in Zimbabwe are able to carry out their legitimate human rights activities without fear of reprisals and free of all restrictions, including judicial harassment."
Masaraure's Artuz recently won an international human rights award.
Related Topics