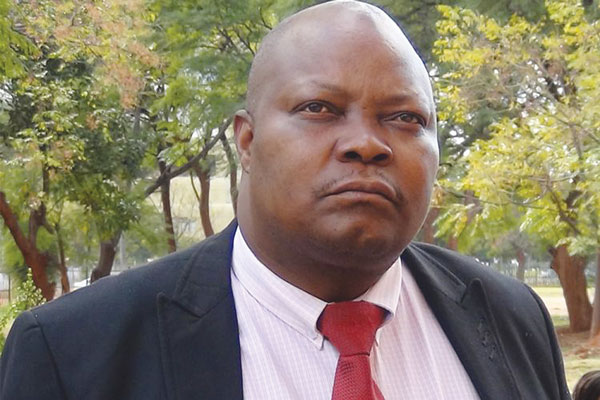 BY TAPFUMANEI MUCHABAIWA JAILED Zengeza West MP, Job Sikhala has dropped an epistle from Chikurubi Maximum Security Prison pleading with Zimbabweans to make today a national day of prayer for him, and other incarcerated opposition members.
Sikhala and Godfrey Sithole, a Citizens Coalition for Change (CCC) MP for Chitungwiza North constituency have spent exactly a month in jail facing charges of incitement to public violence today. The charge emanates from public protest over the murder of Moreblessing Ali, a party activist.
Ali went missing on May 24 in Nyatsime, in Chitungwiza with reports saying she was abducted by suspected Zanu PF activists. Her mutilated body was discovered two weeks later in a deep well.
Violence rocked Nyatsime during Ali's funeral, and police are charging Sikhala and Sithole for the skirmishes.
Their bail applications have been unsuccessful with the state arguing Sikhala has potential to commit more offences.
Sikhala now faces fresh charges of obstructing the course of justice.
"We are asking for a small favour from you dear compatriots. May you please kindly make Sunday a national day of prayer for all of us who are jailed without trial for seeking justice for Ali," Sikhala wrote on Friday in his impassioned plea from his prison cell.
"Although I am going through difficult moments at present with the escalated persecution of my own and my other colleagues here in prison, we are all in high spirits.
"I went through an inexplicable illness but am on the road to recovery. Please pray for us."
So far, 14 CCC members are in prison in connection with the same public violence charges that rocked Nyatsime at Ali's funeral.
Ali was allegedly killed by Pius Jamba, a Zanu PF member who has since appeared in court charged with murder.
Jamba has confessed to killing Ali during his court appearance.
Sikhala, who has been arrested a record 65 times without conviction, said he had no regrets for calling for justice in Ali's murder.
"Standing for the weak and downtrodden in society is my God's calling. I have got no regrets whatsoever with the role I played together with my other Zimbabweans to obtain justice for Ali after she was murdered," he said.
"It is a role I am prepared to be imprisoned for because I was doing my work as a lawyer and MP community leader.
"We are pleased that besides members of our own political party, CCC, all Zimbabweans of different political, social and ideological persuasion are standing with us."
Analysts have predicted violence ahead of the 2023 elections where CCC leader Nelson Chamisa is likely to square off with President Emmerson Mnangagwa who won the disputed 2018 polls with a slight margin.
Related Topics