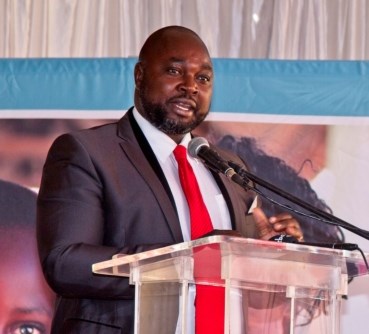 BY VANESSA GONYE A RECENTLY adopted child-friendly anti-retroviral therapy (ART) regimen has gained favour and proved better than previous regimens for children living with HIV.
Speaking to NewsDay, Health ministry Aids and TB director Owen Mugurungi said the new treatment, introduced in Zimbabwe last year was better and friendlier.
South Africa introduced the new regimen this month and it is in liquid form or tablets that can dissolve in children's milk or food.
"The World Health Organisation issued guidelines on the new regimen and we took them up soon after that. They are well-tolerated than the previous regimens. It is something we started at the height of the COVID-19 pandemic, but so far it is proving to be better," Mugurungi said.
Zimbabwe Health Interventions chief of party Tichaona Nyamundaya said: "In Zimbabwe, our preferred first line ART regimen for children older than one month is DTG 10 mg dispersible tablets while the alternate first line ART regimen is an LPV/r based regimen. DTG 10 based regimens are highly recommended because they have better taste, less side effects, highly efficacious and are cheaper than the inferior old regimens."
South Africa announced that it was adopting the same regimen, which is highly suitable for children and can avoid issues of defaulting treatment.
In a statement, South African Health Products Regulatory Authority (SAHPRA) said this new treatment combines the anti-retrovirals Abacavir, Lamivudine, Lopinavir and Ritonavir in a novel manner of administering it to children and infants.
"SAHPRA has registered a new 'sweet-tasting' combination anti-retroviral treatment for infants and young children with HIV. This treatment comes in granules that can be sprinkled on soft food or dissolved in milk or water. Furthermore, this treatment does not require refrigeration.
"The '4-in-1' formulation approved by SAHPRA with the trade name Quadrimune has been developed by the non-profit entity, Drugs for Neglected Diseases Initiative (DNDi), and Cipla," reads part of the statement.
Cases of children defaulting treatment had become prevalent because the old regimens were not child-friendly.
Follow us on Twitter@NewsDayZimbabwe