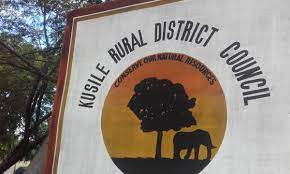 JOTSHOLO residents have accused management at Kusile Rural District Council of running down the town and leaving most developmental projects hanging, while diverting resources towards development of Lupane city.
Jotsholo development committee chairperson Jabulani Nyathi said since the town was located at the heart of Matabeleland North province, it was supposed to be developed into a provincial capital.
"It was agreed during a full council meeting that the town should be made the capital city for Matabeleland North but we were robbed. Council authorities are sabotaging the move following the relocation of our offices to Lupane Centre about five years ago. We are remained with a council clerk only after most of the council workers were transferred to Lupane," Nyathi said.
"They took our vehicle which we bought as residents and gave it to one of the retired council workers as part of his package. We have enough land here for development. There is enough building material in terms of pit sand and river sand and plenty of water from the Shangani River."
He said servicing of new stands had also been halted with council citing lack of resources.
"Our toilets are in a sorry state. We used to have transporters coming here and doing business but it is no longer happening, there is now very little traffic volume due to such challenges. Our business community is being harassed,every Monday there is commotion, shops are threatened with closure for failing to pay rent to council instead of engaging each other and come up with a payment plan acceptable to both sides,'' he said.
He said they had tried to engage council authorities over the issue to no avail.
But council chief executive officer Sifiso Hadebe dismissed claims that Jotsholo was the provincial capital.
"Jotsholo is a district town for Lupane, together with Gwayi, they are the sub-offices for Lupane. Unfortunately, people want to make it a separate rural district council,'' Hadebe said.
He said they allocated about 90 residential stands to Lupane State University after the institution of higher learning requested land to set up a faculty of commerce.
Follow us on Twitter @NewsDayZimbabwe
Related Topics