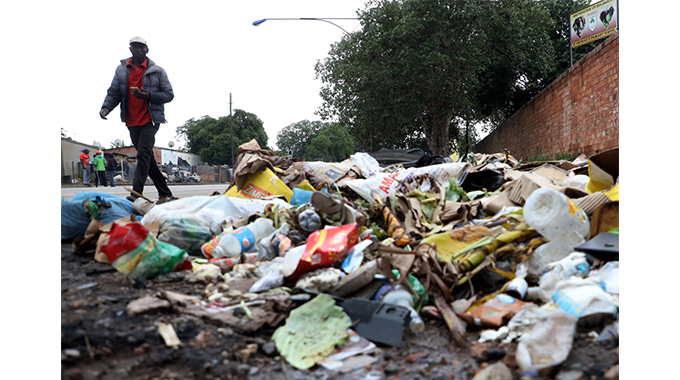 LACK of equipment has resulted in loads of waste piling up at the Bulawayo landfill amid concerns over rampant street littering and sprouting of illegal dumpsites in the city.
This is revealed in the latest council minutes on landfill use.
"There is no machinery at the landfill resulting in unsatisfactory landfill management," the minutes read.
"The following volumes were disposed at the Richmond Sanitary Landfill: Commercial Waste 2 976 495 kilogrammes, industrial solid waste 540 720kg, council departments (solid waste) 7 470kg and industrial liquid waste 22 000kg."
During debate, city fathers expressed concern over delays in the collection of garbage by refuse collection teams, resulting in sprouting of illegal dumpsites.
Councillors Joyce Ndlovu and Sikhululekile Moyo said there was a need to review fines for street littering.
"Moyo felt that illegal dumping fees should be reviewed upwards. Illegal dumps were increasing in the city. In her ward 17 the situation was improving. Ward 17 had partnered a non-governmental organisation to deal with illegal dumpsites," the minutes read.
Early this year, council said it had identified 35 illegal dumpsites in the city centre which had turned the central business district into an eyesore.
Council does not have a particular by-law on littering, it is relying on borrowed by- laws derived from the Public Health Act as well as the Environment Management Act.
In September last year, council introduced nightshifts for refuse collection teams to stem the proliferation of garbage dumps due to uncollected solid waste.
However, council has been struggling to maintain its timetable for refuse collection due to lack of or few vehicles or sometimes breakdowns, resulting in residents disposing of litter at illegal dumpsites.
Refuse collection in the eastern suburbs is supposed to be done weekly and fortnightly in the western suburbs.
Related Topics