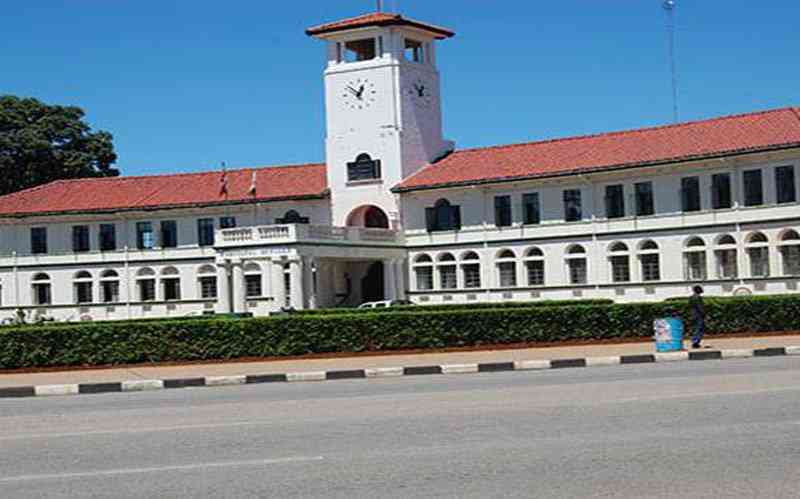 Gweru City councillors have called on management to compile a report on the defunct Go Beer Breweries before the local authority entertains any plans of reclaiming the business.
The brewery was closed nine years ago due to mismanagement and looting by council officials.
This publication visited Go Beer Breweries only to be greeted with a serene atmosphere at the once bustling traditional beer manufacturing plant.
There are derelict buildings that point to years of neglect and will require millions of United States dollars for the brewer to resume operations.
At its closure, the beer establishment was reeling under a US$2.6 million debt, and was failing to honour its obligations at the Local Authorities Pension Fund.
Last Wednesday, councillors during an ordinary council meeting dismissed a proposal for the local authority to reclaim the responsibility of revamping Go Beer.
"We can't just rush to make a resolution that the council will take over the revamping of Go Beer," mayor Hamutendi Kombayi said during the meeting.
"There is need for a special council meeting on Go Beer and after that we should be furnished with a comprehensive report on the current status of Go Beer.
"If we don't carry out due diligence in reclaiming Go Beer, we run the risk of yesteryear (mistakes) where we ended auctioning assets to offset debts."
The sad news of Go Beer's closure reached residents in 2014 after years of plunder by management running the affairs at the beer entity.
During that same year, municipal police and auditors immediately took over the business and locked beerhalls around the city to institute a probe on the company's business activities.
To date, no culprits have been brought to book.
Kombayi said management should urgently look into the operational history of Go Beer before trying to revive the derelict entity.
"We recommend that council management work out modalities to take over Go Beer," he said.
Speaking during the same meeting, Ward 10 councillor Charles Chikozho said it was risky for the council to take a non-functioning business venture.
"We can't just rush to take over a dead donkey," he said.
Councillor Notal Dzika (Ward 8) suggested that the local authority should first make a resolution to take over Go Beer and then progressively resuscitate it.
"Let us first take back our beer concern and as we move on, we work out plans to bring it to its former glory," he said.
Dzika's proposal was, however, unanimously shot down by other councillors.
The local authority announced in July 2020 that it had partnered an unnamed giant opaque beer maker for the revival of the beer concern.
Gweru United Progressive Residents and Ratepayers Development Association Trust director David Chikore accused the council of shifting goal posts in reviving Go Beer.
"At one point we are told a big investor is coming to partner council to revamp Go Beer," Chikore said.
"Now the council is proposing to take over the beer concern.
"You really wonder about the strategy that will eventually resurrect Go Beer from the dead."
In 2019 council said it was in the process of unbundling Go Beer into three business units — Go Beer Farming Private Limited, Progress Private Limited and Progress Manufacturing Private Limited.
Since the country's economy was dollarised in 2009, the cash-strapped local authority has to date bankrolled the beer concern to the tune of US$2 208 914.
Part of the money went towards payment of former Go-Beer creditors and employees, who had sued the council.
The beer concern also lost cattle and equipment, which were attached to cover retrenchment costs.
Related Topics