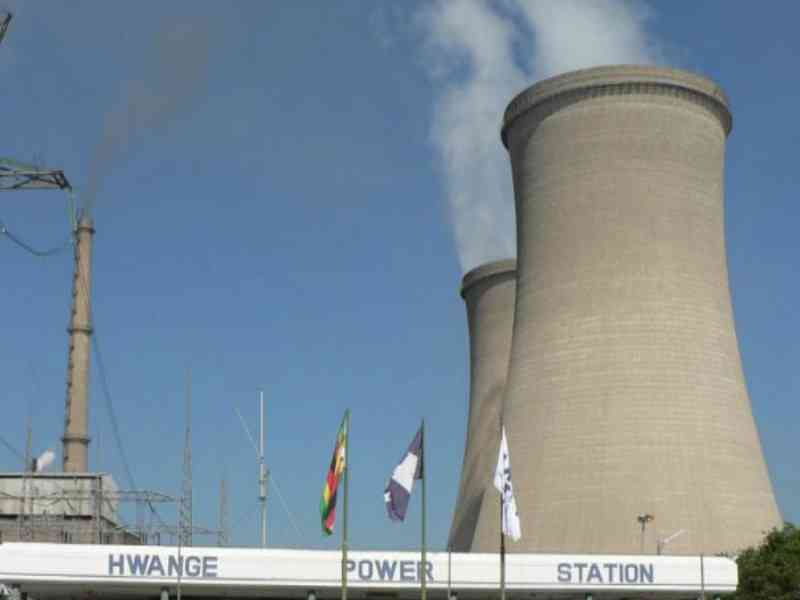 MORE than 400 residents in Ingagula, Hwange, Matabeleland North province have protested over delays to relocate them to make way for the construction Units 7 and 8 at Hwange Thermal Power Station valued at US$1,5 billion.
The residents, who were supposed to be relocated to the Empumalanga suburb before Units 7 and 8 were fired, complained that unit 7, which has since been commissioned, is exposing them to pollutants.
The complaints came after Zesa Holdings subsidiary, Zimbabwe Power Company (ZPC) announced last week that Hwange Expansion Project's Unit 7 was successfully synchronised, and that power will be progressively fed into the grid until it reaches 300 megawatts.
In May 2021, ZPC said it required about US$60 million to relocate more than 400 families from Ingagula suburb near Hwange Thermal Power Station because the suburb was too close to the power plant.
Residents have endured extreme pollution for decades.
Greater Whange Residents Trust (GWRT) chairperson Fidelis Chima, said: "The residents of that area are complaining that they are increasingly exposed to emissions from the power station, ash dam emissions and the power plant which is close to the suburb. GWRT is worried that ZPC is taking too long to build houses for Ingagula residents who should be relocated to the suburb of Empumalanga."
"The residents of Ingagula are becoming more exposed to coal dust, due to increased pollution from coke plants, ovens, haulage trucks, ash dam emissions and the power plant itself. If a proper public health study is conducted, many people will be diagnosed with coal-related diseases such as pneumoconiosis."
Hwange Local Board spokesperson Dumisani Nsingo said: "The houses which residents are expected to be moved to in Empumalanga medium-and low-density areas are still under construction and I doubt if construction will be completed this year."
In 2021, ZPC engineer Forbes Chanakira, who is Units 7 and 8 project manager, said the cost of relocating Ingagula residents was not included in the project budget and as such the power utility had to raise the funds separately. Chanakira said engagements were underway with communities who would be affected by powerlines
that would extend from the two units.
Areas where people will be moved from powerline routes are Dete in Chezhou, Hwange district, Bambanani village in Tsholotsho, Gwayi Siding in Lupane, Sawmills, Epping Forest, Stevenson Farm, Kloof Farm, Hope Fountain, Kensington and Woolandale Farm all in Umguza as well as Mazwi village in Khami.
Related Topics