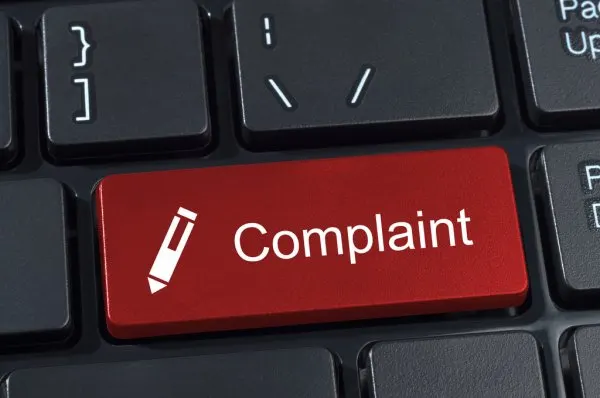 A HWANGE man, who was seriously assaulted by his estranged wife during a domestic wrangle, has filed a complaint against the officer-in-charge officer at Hwange Police Station for releasing his assailant under unclear circumstances.
The assailant, Patience Ncube, reportedly stabbed the complainant Forgive Dube with a broken beer bottle, on March 18.
In a letter dated March 23, addressed to the district police officer, and copied to officer commanding Matabeleland North and the Hwange officer-in-charge only identified as Hondovo, the victim, Dube of Madumabisa village, Hwange, says he was brutally attacked by his estranged wife on March 18.
He said he was attacked during discussions to resolve some marital issues at her home in Empumalanga.
"Ncube turned violent and beat me on the head with a bottle. She used the broken bottle to stab me several times, while I was lying on the floor," Dube wrote.
"I filed a report at Hwange Police Station. While some police officers were in the process of completing detention procedures, the officer-in-charge walked into the charge office and ordered the immediate release of Ncube and reversed the detention."
"I was asked to leave the police station on condition I would be invited when needed. Up to this date, Ncube has not been arrested. I have no reason to believe that this matter will be taken to court without your intervention."
Dube said he got married to Ncube sometime in 2012, and the union was blessed with two children aged four and 12.
However, after experiencing problems since December 2022, the couple agreed to separate.
"I moved in with my parents at Madumabisa, while Ncube remained at the house with the kids," Dube wrote.
He said during family talks on March 18 at Ncube's residence, she allegedly took him to the bedroom, locked the door accusing him of seeing another woman and stabbed him with a beer bottle on the head.
He rushed to hospital, but staff at Hwange Colliery Hospital refused to treat him without a police report.
While trying to get the police report, he found Ncube at the police station allegedly making a false report that he had stolen her car.
The officer-in-charge purportedly then ordered police to charge him together with his father.
Dube said he later discovered that Ncube was related to a female police officer in charge of Masvingo who he suspects influenced the process.
"It is unlawful for Ncube's sister to use her position and office to influence proceedings. It is even more gross, appalling and callous for the officer-in-charge of Hwange police to order the accused's release," Dube submitted.
He demanded that Ncube's sister be investigated for influencing police decisions in Hwange.
Police are yet to respond to Dube's complaint.
Related Topics