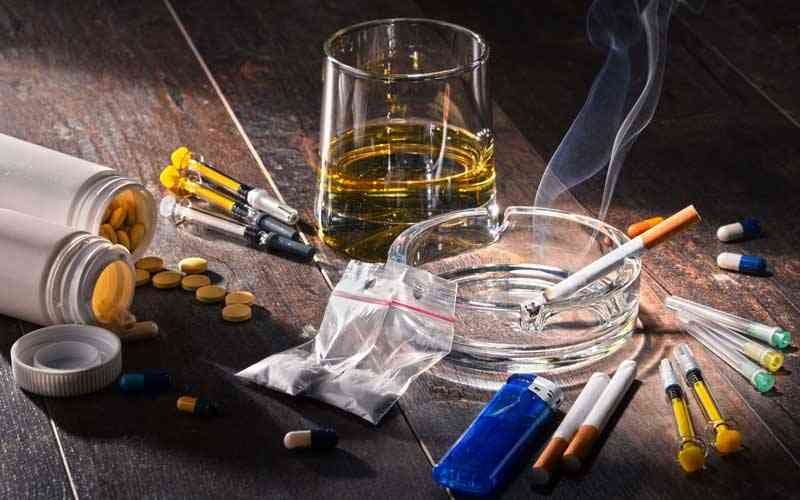 While authorities are trying hard to fight the drug menace in the country, some drug users say they lack services to overcome addiction to the dangerous substances.
Police last week intensified the fight against drug and substance abuse across the country, conducting raids as well as stop and searches using sniffer dogs.
As of Thursday, police said that 1 655 people had been arrested during the ongoing operation code named "No to illicit drugs and substances."
This is the second operation in as many months.
In September, 2021, Information minister Monica Mutsvangwa said the anti-drug campaign will include prevention, harm reduction, treatment, and rehabilitation as well as the elimination of supply and availability of illicit drugs.
However, drug and substance abuse is still rampant.
In separate interviews, drug users cited peer pressure, unemployment and poverty as well as abusive marriages as some of the factors driving them into taking intoxicating substances to escape their troubles.
Tatenda Tsikayaro from Highfield in Harare said he started using drugs around 2004.
"What happened is that when I finished Form 4, I stayed for a long time without a job and I ended up hanging out with other boys and started taking broncleer, illicit brews and weed (marijuana) to while up time," Tsikayaro said.
Another drug user Sylvia Mhangachena from Mbare said her experience with drugs started after she lost her parents in 2015.
"I started staying with an uncle and there were so many boys in that house that I would be sent to buy drugs in bulk, so I started developing interest," Mhangachena said.
"The man I later got married to was also an addict so we would drink and smoke together. "
She said the added stress of unemployment was also a push factor that was leading them into looking for solace in drugs.
"The situation can get out of hand to the extent of selling one's clothes or belongings just to get a fix," she said.
Another drug user Monica Chiwanza from Mbare said she started taking drugs in 2012 as a coping mechanism in her abusive marriage.
"We would constantly engage in fights and I would in turn smoke some of his weed in the house so I could cope with his alternating behaviour," Chiwanza said.
"Things didn't work out and I came back home where I started doing broncleer due to peer pressure.
"However, I started experiencing chest problems and blisters in the inner parts of the mouth.
"I have managed to stop broncleer, but I am struggling with weed."
Public health experts have identified peer pressure, breakdown of the family support system, limited knowledge about the effects of drug abuse and stress as the major factors that drive substance and drug abuse among the youth.
Reports indicate that a cocktail of drugs such as the chemically-treated marijuana called skunk, white-sniffing-powder, tik and bron cleer cough syrup are popular among the youth.
In December, authorities at Ingutsheni Central Hospital said the institution was recording an increase in patients suffering from alcohol, drugs and illegal substance abuse.
In January this year, 17 youths from Bulawayo's Entumbane suburb were rushed to Ingutsheni after overdosing on crystal methamphetamine (meth).
Norton's independent MP Temba Mliswa said government should look at issues such as resolving economic challenges and high unemployment as forces that have created the drug epidemic in the country.
"I am grateful for the current operation by government but I remain concerned about the macro-situation which has created this problem," Mliswa said.
"Drug abuse is a symptom of bigger issues.
"We should not be lulled into a false sense of security that such operations will effectively curtail the issue."
In separate interviews, drug users expressed willingness to reform, but said they could not afford the high rehabilitation costs at private rehab centres as well as the stigma associated with coming out in the open.
One of the top rehabilitation centres in Harare charges a minimum of US$1 500 including groceries per month while some are charging between US$400 and US$500 for six weeks.
Drug users said the country was in need of more robust measures as the problem was much bigger than what was in the picture.
They appealed to the government to avail projects and affordable rehab centers to help take their minds off the illicit drugs.
"What I wish for is for the government to enrich us with projects that we can do to ensure that we stay occupied because even if we try and look for jobs we are dismissed as useless," Chiwanza said.
Related Topics