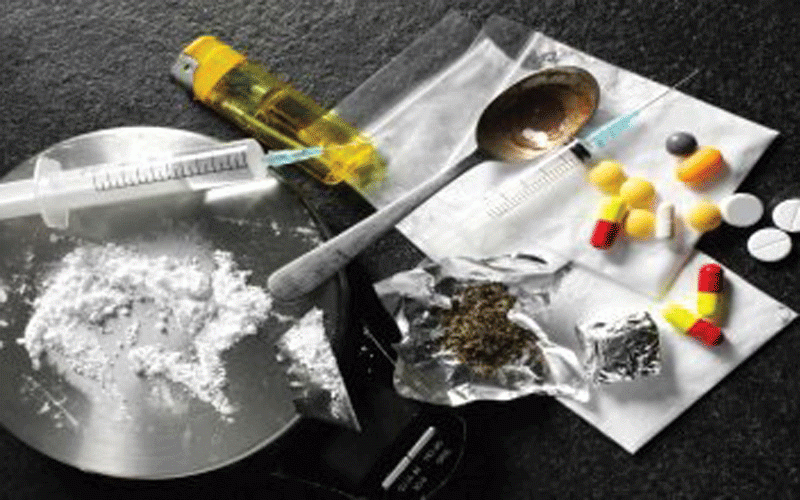 Bulawayo's Entumbane and Nkulumane high density suburbs have been identified as hot spots for drug peddling and abuse.
While police have dismissed reports that 17 youths from Entumbane were admitted at Ingutsheni Psychiatric Hospital after abusing drugs, they confirmed the rampant abuse of drugs in the two suburbs.
According to reports on social media, the 17 youths had allegedly overdosed on crystal methamphetamine, which subsequently resulted in their admission to Ingutsheni.
"There is an issue of 17 youths being detained at a hospital and as a spokesperson for Bulawayo Province I did not confirm that as a real thing.
"I can safely confirm that it is not true, but what I can confirm is that Entumbane is having a drug and substance abuse problem," Bulawayo police spokesperson, Abednico Ncube said.
Ncube said the drug problem in Nkulumane was worse than that being experienced in Entumbane.
Asprin Maphosa (23), Elton Ndlovu (37) and Lydia Ndlovu also known as Mthimkhulu were recently arrested for drug peddling after police received a tip-off that there were people dealing in dangerous drugs at two houses.
Police recovered marijuana, alcohol weight gain tablets and cough syrups, among other illicit drugs that have detrimental effects on the Entumbane community.
Lightening creams and pipes used in inhaling drugs were also recovered.
Zimbabwe's illicit substance abuse problem is said to have increased dramatically during the Covid-19 pandemic.
The country witnessed an upward trend in drug and substance abuse among adolescents and youths.
Some of the commonly abused substances in Zimbabwe include glue, broncleer, mangemba, cane spirit, marijuana, codeine and crystal meth.
Police have launched several operations to rid various cities and towns of drug peddlers, but the problem has not subsided.
The country's porous borders have been blamed for the proliferation of dangerous drugs as dealers smuggle them from neighbouring countries.
A number of foreigners have been arrested at Victoria Falls International Airport and Robert Gabriel Mugabe International Airport while trying to smuggle drugs into the country or trying to take them out to countries such as India.
Related Topics