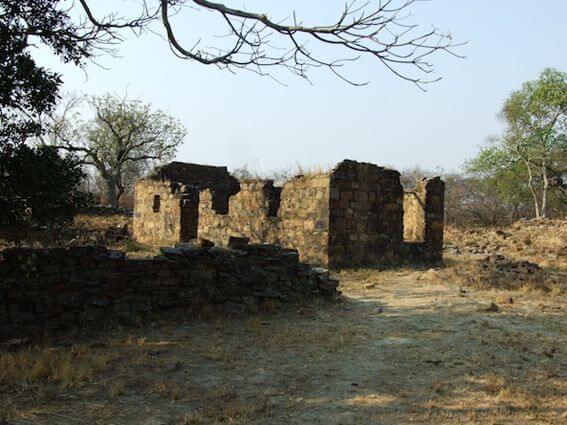 BY PATRICIA SIBANDA
The restoration of the Old Bulawayo monument which was razed by a fire in 2010 is expected to be completed within the next 100 days, an official has said.
National Museums and Monuments of Zimbabwe director Godfrey Mahachi told Sunday Southern Eye that most of the work at the monument had been completed.
"A lot has happened and the road that was launched two months back was well done and it's now a pleasure to drive on.
"(The Zimbabwe National Parks and Wildlife Management Authority) Zimparks did a very wonderful job.
"l am not really sure of the stretch of the road to Old Bulawayo, but it is about  10km.
"We started off with the King's wagon shed and it is now complete because we have done the roofing and thatching.
"The King's palace has now also been revamped and we are left with roofing, which will be done in a few days' time."
He said they were also working on a King Lobhengula exhibition and the restoration would be completed in three months if funding is available.
The road leading to Old Bulawayo was upgraded by ZimParks to pave way for restoration of the tourist attraction after it was destroyed by fire over 10 years ago.
Old Bulawayo, which was Ndebele King Lobengula's first capital, is located 15km south-east of Bulawayo.
The Zimbabwe Tourism Authority recently rallied different players in the tourism sector to provide materials and financial resources towards the reconstruction of Old Bulawayo.
Environment and Tourism minister Nqobizitha Mangaliso Ndlovu toured Old Bulawayo in June when the handover of the road, which has been rehabilitated by ZimParks, was done.
Ndlovu said local teams were trained on how to construct huts at Old Bulawayo, but mobilising them to do the work was one of the biggest challenges they were facing.
Related Topics