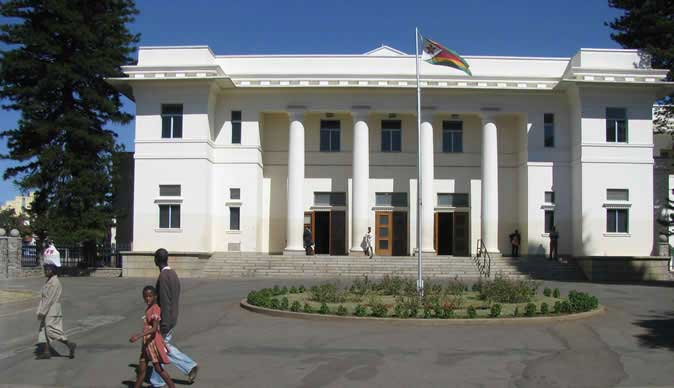 BY SILAS NKALA COMMUNITY workers contracted to clear drainage, canals, grass; remove spoil  and pothole patching have been offered $35 000 per month by the Bulawayo City Council (BCC).
Latest council minutes on proposed rates for community workers show that the offer is a 192% increase from the previous $12 000.
The minutes state that acting director of engineering services Sikhumbuzo Ncube said: "The rates for community work were required to be approximately that of grade one labourers in the establishment. Due to the current economic meltdown, the current rates were no longer attractive for communities making it difficult for wards to recruit and thereafter keep community members engaged in these programmes.
"Interested groups were usually invited through ward councillors on an 'as and when required' basis. The concept of community groups was a measure to reduce costs to council as well as benefit the less privileged members of the community.
"When applying the current rates, the average working community group would receive approximately $12 000 per person per month which was well below the poverty datum line. This made it imperative to increase the rates for the community groups."
Council said most of the drains in the city were heavily silted after accumulating soil for years, hence the need to rope in the services of the community workers.
It said cleaning the drains was costly, at a time when council is facing problems of transport to carry the material removed from the drains.
"It was proposed that members of the community groups should identify five-tonne trucks from the members of the public. The trucks would be hired for the movement of materials and payments would be made directly to the truck owners," the minutes read.
Council's drain clearing programme commenced in 2019 in ward 25.
Follow Silas on Twitter@silasnkala