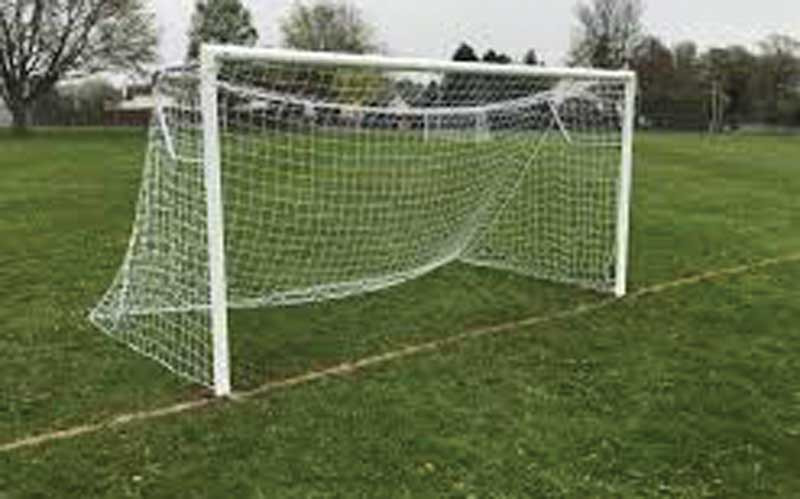 A Zanu PF losing council candidate has been accused of demanding goal posts which he donated to a school in Plumtree, Matabeleland South, ahead of the disputed August 23 elections.
Richard Khumalo contested for the ward 2 seat in Plumtree on a Zanu PF ticket, but lost to Zanele Ndlovu of the Citizens Coalition for Change (CCC).
A message posted on a community WhatsApp group revealed that Khumalo wants to uproot the goal posts he donated to Matiwaza Primary School.
"A losing Plumtree councilor, who contested on a Zanu PF ticket in the just ended August 23 harmonised plebiscite has gone on rampage demanding all his donations from the public……" read the text.
The text also said Khumalo demanded to be reimbursed the money, which he used to transport the goal posts to the school.
Khumalo did not deny the charges when contacted for comment, but claimed that the facts have been distorted.
According to Khumalo, the school approached him seeking assistance to purchase the goal posts.
"I agreed to their request, but told them my goal posts are far out of town and needed transport to ferry them to the school," Khumalo said.
"We then made an arrangement that they provide their own transport to get them."
A meeting organised by the school development committee was held where it was agreed that each parent will contribute US$1 towards hiring a vehicle to ferry the material, he said.
Khumalo said he hired one of his friends for US$150 to ferry the material on condition that he will be paid upon delivery.
"Three months down the line, they have not paid for the transport," he said, a situation that he claimed has pushed him to demand his goal posts.
Khumalo also claimed that the matter has been politicised.
"They influenced each other that I was campaigning under a Zanu PF ticket, leading to some parents not paying for the transport fare as previously agreed," he said.
Khumalo has said he has been sent from pillar to post over the transport reimbursement.
"As long as there was no official handover, I am still the owner of the goal posts," he said.
"They need to pay the money so that there would be an official handover.
"They should not mix the issue of goal posts and our politics...they should just pay the person, who ferried the goal posts his money."
Related Topics