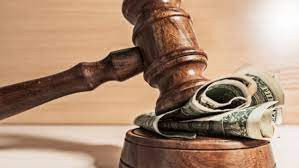 A Bulawayo woman has been fined US$200 for stealing money from a burial society after she was given the cash for safekeeping.
Sheila Bhunu (51) from Mzilikazi appeared before Bulawayo magistrate Nomagugu Maphosa who found her guilty for stealing US$907 from the burial society.
She was fined US$200, which must be paid by October 31 and will serve three months in jail if she fails to pay.
Maphosa also ordered Bhunu to pay US$892 as compensation to the burial society
Prosecutors said on an unknown date, but in September last year, Bhunu was asked to keep a cash box belonging to the burial society at a meeting held at Manwele Beer Garden in Mzilikazi.
Bhunu told the court that she used the money for the upkeep of her family.
Related Topics