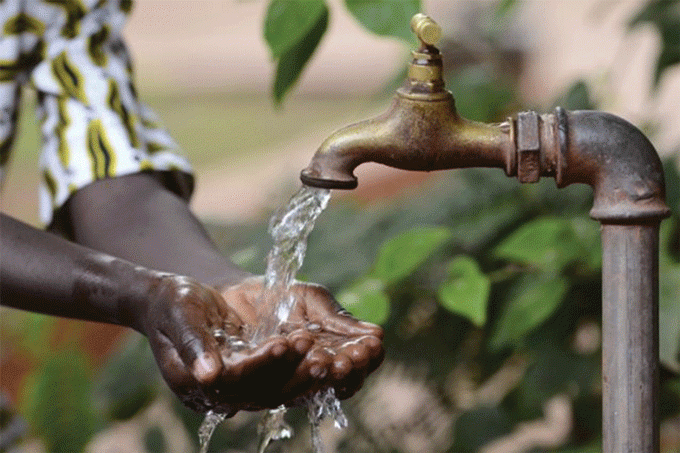 CHIEF Goledema of Tsholotsho in Matabeleland North has lamented shortages of water in his area saying this has led to villagers sharing water sources with animals.
Chief Goledema told Southern Eye that villagers have been facing with water challenges for several decades.
"Some of the villagers affected are from ward 7 who are fetching drinking water from dams such as Sifulasengwe and Gulalikabili, forcing them to share with animals. They have no other source of water, the only boreholes that are there are providing salty water, making it impossible for human consumption. The villagers have been grappling with this crisis for several years. The situation has been like this since from the time I was born,'' Chief Goledema said.
He urged well-wishers to assist in the provision of piped water from elsewhere saying the situation could result in the outbreak of waterborne diseases.
Chief Goledema said villagers were living in fear due to an influx of wild animals which he said had invaded the area from the Hwange National Park in search of water
"The animals are coming to share water from Gariya Dam with the villagers. Some of these animals are dangerous such as the lions, elephants and buffaloes," Chief Goledema said.
Last month, a woman was killed by elephants while fetching grass in the Mathaka area.
The traditional leader said they feared the elephants would destroy boreholes.
He said they reported the matter to Tsholotsho Rural District Council (RDC) who provided rangers.
Tsholotsho RDC chief executive officer Nkululeko Sibanda said they were seized with reports of increased poaching in the area.
"I was approached by Chief Goledema so that we could provide them with rangers to do some patrols in the area and drive the animals from the villagers. We have a resolution of providing the hospital with game meat ,'' Sibanda said.
Related Topics