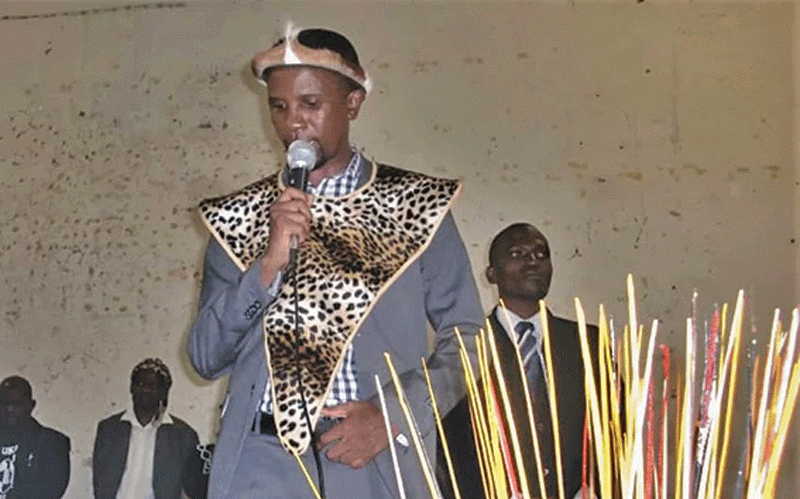 FISSURES have rocked Mthwakazi Republic Party (MRP) after its members dissolved the entire national executive committee in a move meant to topple party leader Mqondisi Moyo who stands accused of lack of respect and integrity in handling party affairs.
MRP secretary for information Mbonisi Gumbo said: "We have done everything humanly possible to find a solution to the prevailing crisis within the party. We have exhausted all available channels in the hope that meaningful dialogue and engagement can be attained. We feel that the national executive committee has been negligent in its duties. The complete lack of respect for the lower structures and lack of integrity in conducting party affairs is testimony to the fact.
"We, as the provincial executive committees (PECs), have resolved to dissolve the entire national executive committee including Mqondisi Moyo; we will have a meeting of PECs and district executive committees to elect an interim leadership on October 1."
Gumbo said they arrived at this decision following concerns of unwillingness by the national executive to engage in meaningful and constructive dialogue with lower structures of the party in finding lasting solutions to the present crisis.
"(As far as) the memo sent by the security department concerning three party members namely: Thembisani Mfulongatshi Mpofu (Mat North chairperson) Chilumbo Mudenda (national youth league chairperson) Khethani Nxebalendoda (Mat South), we consider these suspensions null and void. The memo is vague in its content giving rise to unnecessary speculation and innuendo.
He said enquiries by concerned members of the party suggest that the court appeal against conviction and sentence for the incarcerated MRP's nine members was never successfully filed with the courts, despite being told otherwise, claiming this was a great injustice that was committed on the MRP nine causing unnecessary and prolonged suffering to fellow cadres.
"The lawyers have confirmed to us that they were never paid any cent. The collection and distribution of MRP nine's donations is also of concern; there is no clear and transparent system used. (On the) inventory of party property, the national executive has failed to inform the party members the precise inventory of all party assets including vehicles," Gumbo added.
He accused the party leadership of not being clear in its 2023 election campaign strategies, saying it did not bother to endorse or acknowledge the candidates until the very last moment at the Stanley Square rally.
Moyo, however, dismissed as null and void the Press conference which ousted him.
"It was a club of friends doing their own thing. The party secretary-general is going to issue a statement concerning that as soon as I get hold of him," Moyo said.
Related Topics