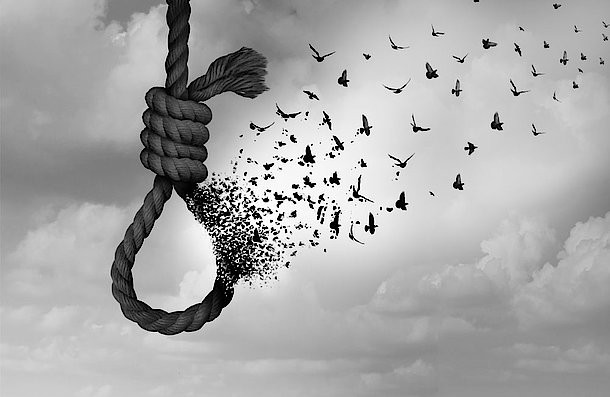 A 31-YEAR-OLD man from Nketa in Bulawayo committed suicide by hanging himself in a toilet.
Police acting provincial spokesperson, Assistant Inspector Nomalanga Msebele said investigations into the matter were underway.
She identified the deceased as Sydney Mano.
"On June 26 at around 3am, Mano's young sister woke up, proceeded to the toilet intending to relieve herself and discovered that the toilet door was locked from inside.
"She then waited for a few minutes hoping that the person who was in the toilet was going to come out. After noticing that the toilet was being occupied for too long, she went and complained to the landlord,'' Msebele said.
"The two went outside the house, peeped through the window and they saw Mano hanging from the roof truss using a blue rope. A police report was then made."
The body was taken to United Bulawayo Hospitals for a post-mortem.
It is not known why Mano committed suicide.
Meanwhile, a 47-year-old Lower Gweru man was stabbed to death by his neighbour after a misunderstanding over stray goats.
Midlands provincial police spokesperson Inspector Emmanuel Mahoko yesterday confirmed the murder.
"The incident occurred on June 25 around 5pm at Kudzanayi village under Chief Sogwala in Maboleni," he said.
"Circumstances are that the now-deceased Patrick Mutizwa was found assaulting his neighbour's wife over goats that occasionally strayed into his field destroying crops."
Mahoko said Amos Zvenyika stabbed Mutizwa with a sharp object and he fell to the ground.
"After being stabbed, he bled profusely and died the following morning," Mahoko said.
Related Topics