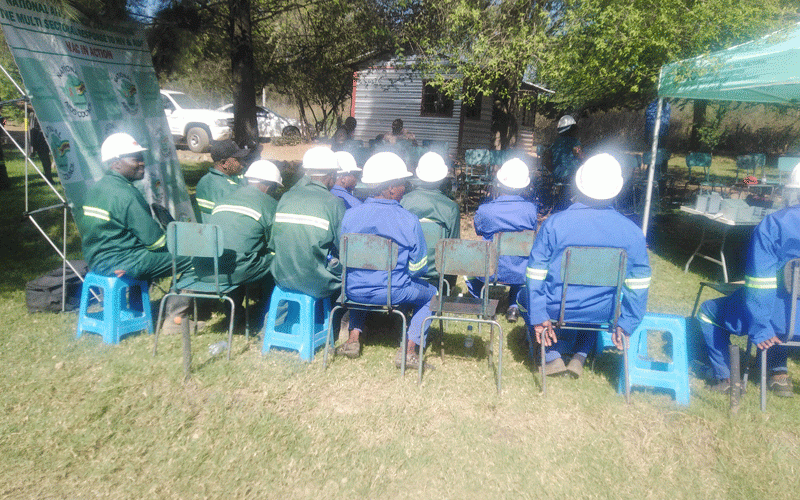 MINERS in Matabeleland South province are warming up to HIV interventions as Zimbabwe strives to end Aids by 2030, the National Aids Council (Nac) has revealed.
Zimbabwe is on track to achieve the 95-95-95 targets to end Aids and this has been attributed to the interventions being implemented by the country. Addressing journalists during a media tour last week, Matabeleland South outgoing Nac provincial manager Isaiah Abureni said miners were responding well to the programmes they introduced in the province.
"Artisanal miners are warming up to HIV interventions. There is a notable improvement considering that the miners were used to a different kind of lifestyle," said Abureni. "Condom use has improved and the general interest in HIV services is increasing in mining communities."
Nac is also expanding HIV awareness to churches and offering services to truck drivers and sex workers.
"However, some religious groups still resist services. They (mainly the apostolic sects) are not doing so openly, but they come for services," he said.
"When we engage them, they may attend but do not take heed of some of our teachings. We cannot force them, but just point them in the positive direction as we aim to close the tap on HIV infections."
In Insiza district, Nigel West mine managing director, Cosmas Mhlanga said the Nac peer-led programme had greatly assisted them because their employees were highly vulnerable.
"Our families are far away and we end up being exposed to sexually transmitted infections (STIs) and HIV. We welcome the peer-led (programme). It is helping in a big way. We have workers on anti-retroviral therapy and considering that they spend a long time without going back home, the programme makes it easier for them to access their medication," he said.
HIV incidence in Matabeleland South dropped from 0,88% in 2011 to 0,33% in 2022.
Related Topics