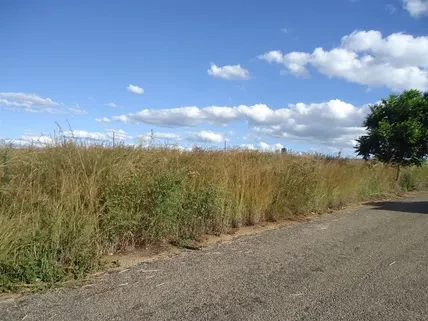 A VILLAGE secretary at Bells Farm in Umguza, Matabeleland North province, and a member of the community are at each other's throat over "unlawful" resettlement of villagers in the area.
The village secretary, Jethro Mkhwananzi, is accusing Danisa Nyathi of resettling people at the farm under unclear circumstances.
He accused Nyathi of unlawfully offering people land at Bells Farm, which has reduced livestock grazing land.
"Nyathi has resettled 50 farmers and the grazing land for our livestock has been reduced. Bells Farm is sitting on 800 hectares of land," Mkhwananzi told Southern Eye in an interview.
"Veterans of the liberation struggle are entitled to 20% of that land and there are no veterans, that is why we are complaining."
He accused Nyathi of disrespecting the country's laws.
"Nyathi has no right to do what he is doing and it is very unlawful. He has no respect for the laws of this country because he is a Zambian national. We cannot allow a foreigner to peg land. It is very unlawful," Mkhwananzi charged.
Nyathi, however, dismissed the allegations saying he had never broken any law or given anyone land to resettle.
"I did not do such a thing. As residents, we approached our councillor and we told him that we wish to give our children land to settle and our councillor took our request to the Land Commission," he said.
"We were cleared to give land to our children. Everything was done correctly and we followed proper channels."
Nyathi, in turn, accused Mkhwananzi of being opposed to community development.
"He is a one-man army who is always opposing the residents. He only wants things to be done his way and he is very problematic," Nyathi said.
Ward councillor Delay Ncube absolved Nyathi of any wrongdoing, adding that no corruption took place.
"I received the request from the residents and I took it up to the Land Commission and they were cleared to give land to their children," Ncube said.
"Mkhwananzi is always against the members of the community and on top of that he does not own any stand on the farm.
"The stand is registered under his wife's name. We don't know what his motives are."
Related Topics