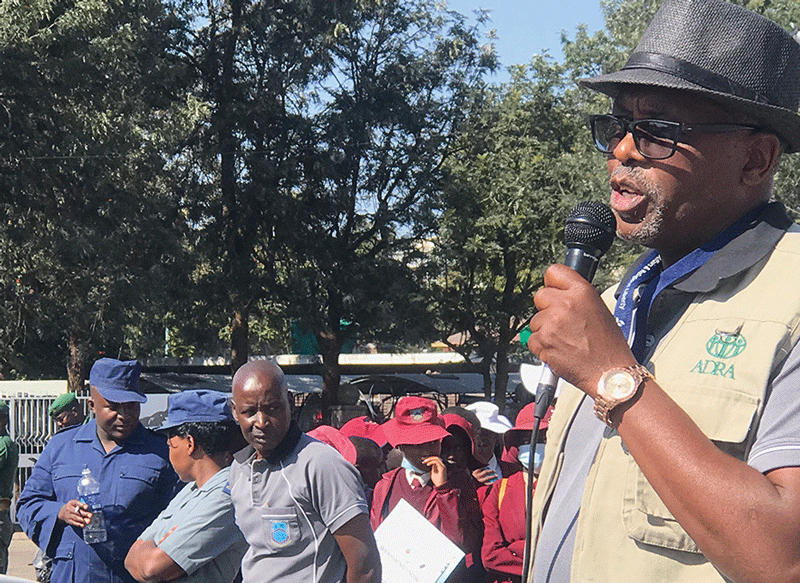 THE Bulawayo Seventh Day Adventist High School (BSAH) has joined the fight against drug abuse, and is looking at offering a rehabilitation programme and facilities for addicts.
The church-owned school is the latest school to join the anti-substance abuse campaign across the country.
Zimbabwe is currently facing severe economic challenges which have driven youths into drug and substance abuse.
Speaking on Friday, BSAH deputy head Ndabezinhle Moyo said addicts must be given a second chance to help heal the society.
"We will open a rehabilitation centre where those addicted to substance abuse can get assistance. It won't be a place to finish people off but a place to save lives.
"Now we have adults actively selling these dangerous drugs to our children and we need to end that. I must add that there is so much that rehab can do but you have to give your life to Jesus if you want true redemption," Moyo said.
Zimbabwe Republic Police (ZRP) representative, Sergeant Hilton Nkomo called on members of the public to blow the whistle on drug peddlers.
"This school falls under ZRP Khumalo, I am glad to say we have no reports on bullying or any problems from their students. It is probably because of discipline.
"Other schools should learn from them and do the same and any student who might know the drug peddlers must alert us," Nkomo said.
West Zimbabwe Conference of SDA education director, Christopher Thebe said they would invest in efforts to ensure a drug-free generation.
Related Topics