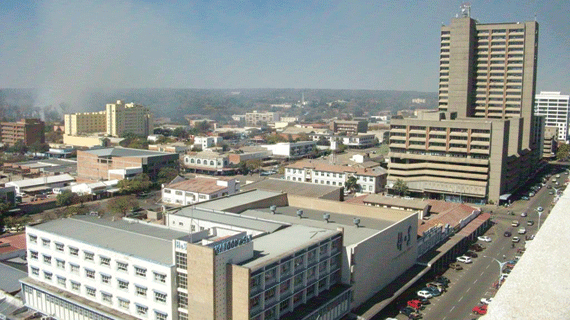 BULAWAYO City Council (BCC) has legal action against 'illegal roads rehabilitators' if they continue fixing roads without authorisation.
The development comes at a time when there has been proliferation of illegal road rehabilitation in various parts of the city, much to the chagrin of city authorities.
Some of the illegal road rehabilitators solicit for thank you tokens from motorists.
In a notice to the stakeholders dated May 26, Bulawayo town clerk Christopher Dube said the City of Bulawayo was concerned by the proliferation of illegal road rehabilitators in the city.
"The city of Bulawayo wishes to raise public awareness that under part II section 5 of the Roads Act Chapter 13:18 planning, design, construction, maintenance, rehabilitation and management of all roads under its jurisdiction are its responsibility as outlined in section 5 (2) of the Act, which roads every local road authority shall, within the area of its jurisdiction, have power to construct, maintain and rehabilitate every urban or tertiary road, or road which is not a regional, primary or secondary road in accordance with road programmes," Dube said.
He said anyone who wishes to fund, or carry out the construction; maintenance and rehabilitation of any road which is not a regional, primary or secondary road within the city's jurisdiction should seek permission in writing from the city's director of engineering services first.
"In accordance with section 53 of the Roads Act, Part IX, if any person does any act which he has not been authorised to do by the road authority concerned, the city may, by notice in writing, direct the person, at his own expenses and within such period as shall be specified in the notice, to restore the land to the condition in which it was before the unauthorised act. If the person fails to comply with the direction within the period specified, he shall be guilty of an offence and liable to a fine not exceeding level four, or to imprisonmentfor a period not exceeding three months or to both such fine and such imprisonment. The road authority may cause to be carried out such work as may be necessary to restore the land and may recover from the person concerned any expense incurred in the work," Dube said.
Follow us on Twitter @NewsDayZimbabwe
Related Topics