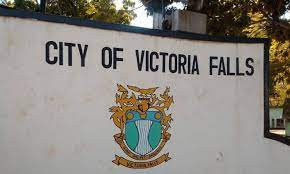 Zanu PF youths are locked in a vicious battle with the Victoria Falls City Council after the local authority announced plans to sell over 900 housing stands with the ruling party members accusing the MDC Alliance-led council of vote buying.
The stands are located in the high and medium density areas of the Kazungula area.
The youths have now written to the police seeking clearance to hold a public demonstration against the local authority to stop the sale of the housing stands until after elections.
Elections will be held between July and August.
The stands range from US$12 000 with prospective buyers expected to pay between US$3 000 and US$5 000 towards the servicing of the area and the balance payable over a period of 18 months.
In a notice dated May 3, Victoria Falls town clerk Ronnie Dube said the council resolved to sell the housing stands following submissions from the public and other stakeholders.
"Allocation will be based on the high and medium density waiting lists of not later than 31 December 2020 and preference will be given to first time home seekers," Dube said.
"Members of the public with demonstrated capacity to acquire and develop are invited to visit our housing office in Chinotimba on Monday, May 15 to Friday 19 May."
Dube said prospective beneficiaries will be asked several questions and vetted between May 15 and 19.
However, Zanu PF youths are opposed to the proposal accusing the opposition-led council of vote-buying gimmicks ahead of the elections.
They wrote to the police on May 9, seeking clearance to stage a demonstration at council offices to block the vetting and sale of stands.
"I do apply to hold a standstill demonstration at the Victoria Falls City Council premises where they intend to vet and sell stands on the mentioned dates," reads a letter signed by Veronica Malingo, a Hwange district coordinating committee youth affairs member.
"On April 24 we served the council with objection letters stating that they cannot sell unserviced stands and they should revise the price because they are not poor," reads the letter.
"We are reliably informed our objection letters were not tabled for consideration at the May 2 full council meeting."
Malingo added: "Again we have noted with concern that the opposition wants to gain political ground through the sale of the stands. In that vein we request to hold a peaceful stand still demonstration at the council premises to block them from vetting and selling the stands."
Related Topics