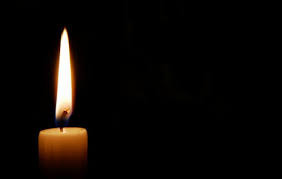 The Zimbabwe Electricity Transmission and Distribution Company (ZETDC) has told residents of Bulawayo's Nkulumane 10 suburb to pool funds and buy cables that were stolen so that electricity can be restored in the suburb.
The residential area has been without power for more than two weeks after electricity cables were stolen while the transformer was vandalised.
Bulawayo experienced a series of power cable thefts in different areas including Njube, Northlea, North End and Emganwini.
Nkulumane resident Qhubani Bhebhe told the Southern Eye that residents woke up to darkness on September 4 this year.
"We reported the problem to Zesa in Nketa 6 but we were advised to wait or we contribute towards the purchase of cables to replace the stolen ones," he said.
Another resident Richard Sibanda said they had a meeting as residents but some refused to contribute.
"About 100 houses were affected by this. Zesa employees came last week and fixed the transformer and a few houses had electricity restored but residents affected by the cable theft still have no electricity," Sibanda said.
ZETDC Southern Region manager Lloyd Jaji confirmed that residents had been advised to buy the power cables, adding that they would be compensated.
Zesa recently revealed that it had lost more than US$11 million in more than 3 000 cases of vandalism and theft in a period of two-and-a half years.
The power utility also disclosed that it lost more than US$20 million per year due to vandalism and power cable thefts.
Zesa loss control general manager Festo Madembo told the media recently that between January and June this year, the company recorded 777 cases of vandalism and theft of Zesa infrastructure valued at US$1 million.
Related Topics