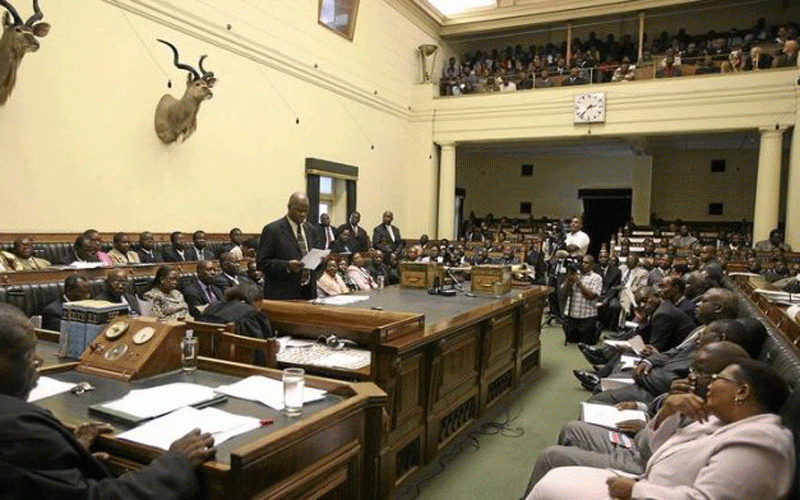 THE dominance of male candidates during this week's elections remains a source of concern in a country where political leaders claim to promote gender equality and support women empowerment.
Ahead of Wednesday's polls, women's groups and experts raised the red flag, warning that the election had failed the gender test.
A final candidate list released by the Zimbabwe Electoral Commission (Zec) showed that in parliamentary polls, female candidates made up 12% of those who contested.
The country has 210 constituencies.
The ruling Zanu PF fielded 23 women, representing 11%, while CCC fielded only 20 women candidates, which was 10% of the total.
Experts say Zimbabwe's major parties violated Sections 17, 56 and 80 of the constitution, which calls for gender equality.
When talking about the representation of women in political office, it is easy to imagine seats without female decision-makers around the table.
Women face many challenges and obstacles to get into those seats.
Although it is widely accepted that development, peace and prosperity in societies cannot be achieved without half of the world's population, women continue to be sidelined in decision-making.
The stigma against women in politics is endemic in Zimbabwe and across the world, a research by the Zimbabwe Independent showed ahead of the polls.
It is paramount to note that women are putting themselves forward for elections more and more, yet their numbers are still far behind those of men, the research showed.
While women constitute the majority of the country's population, United Zimbabwe Alliance leader Elisabeth Valerio was the only female presidential aspirant.
Other experts said even if women were breaking glass ceilings in politics, their voices were still unheard, with their contributions often sidelined.
"As women in politics, if you don't stand up and be bold you will not get the position on a silver platter. Gone are the days where women have to be positioned through the back door," Sheilla Mugabe, a Zanu PF councillor from Hwedza, said.
"This is often the case in parliament where women are given 'women's only' portfolios or are only allowed to sit in women's committees and are pushed away from other committees based on gender.
"The challenges women are facing include lack of resources, lack of support from fellow women and the view that women who venture into politics are of loose morals.
"There are God-fearing women, who want to be part and parcel of political, social and economic development."
Women are still portrayed as incapable of holding challenging portfolios.
"The electorate tends to vote for the men. Our African culture does not give women full acceptance to be a leader," Tungamirai Dube, a Zanu PF councillor from Chikomba West, said.
Women say they are also being bullied.
Zimbabwe's female politicians have on several platforms been implored to utilise the Data Protection Act as a weapon to fight cyber bullying and intimidation.
The Data Protection Act of 2021 amends sections 162 to 166 of the Criminal Code (Codification and Reform) Act (Chapter 9:23).
Section 164B of the Act describes cyber bullying and harassment as: "Any person who unlawfully and intentionally uses a computer or information system that generates and sends any data message to another person, or posts on any material whatsoever on any electronic medium accessible by any person, with the intent to coerce, intimidate, harass, threaten, bully or cause substantial emotional distress, or to degrade, humiliate or demean the person of another or to encourage a person to harm himself or herself, shall be guilty of an offence and liable to a fine not exceeding level 10 or to imprisonment for a period not exceeding ten years or to both such fine and such imprisonment."
This provision, however, looks good on paper, with many female politicians shying away from using it to legally fight cyber bullying and intimidation.
The political terrain in Zimbabwe has proven hostile.
Rather, women have opted for the quota system.
The quota system is an affirmative action introduced in the 2013 constitution and seeks to empower women politicians, by awarding them 60 seats in the National Assembly based on proportional representation.
Recently, Linda Masarira, a presidential candidate, who was disqualified, said venturing into politics attracts name-calling if you are a woman.
"Unfortunately, our Zimbabwe Republic Police is not fully equipped to deal with cyber bullying matters and technology crimes," Masarira said.
Women's Academy for Leadership and Political Excellence (Walpe) says lack of financial muscle was one of the factors that deterred women from participating in politics.
"The high nomination fees announced by Zec remain a stumbling block to women's ascendancy to leadership," Walpe said.
Related Topics