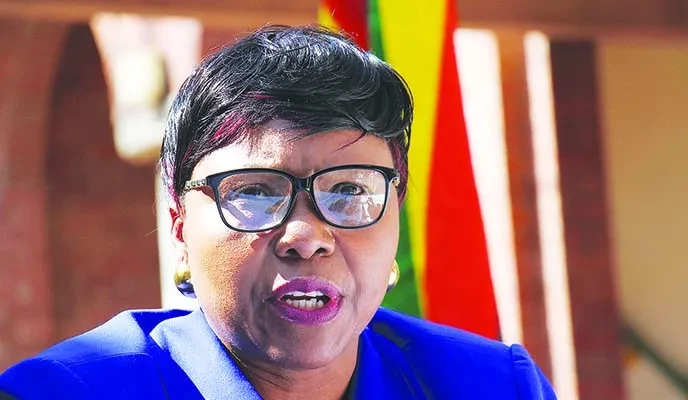 GOVERNMENT has said the Zimbabwe Defence Forces (ZDF) are wobbling due to a combination of underfunding and sanctions imposed by the West.
In a speech to commemorate the Defence Forces Day at the National Sports Stadium yesterday, Defence minister Oppah Muchinguri-Kashiri said the country's army was operating under very difficult circumstances.
"Suffice to say Your Excellency (President Emmerson Mnangagwa), the ZDF achievements were made under very difficult and challenging conditions occasioned by the illegal economic sanctions," Muchinguri-Kashiri said.
The minister once told Parliament that army personnel was struggling to get food rations and uniforms owing to underfunding by government.
Government has, however, been boasting of glowing economic growth, while claiming that inflation has been nipped in the bud.
Muchinguri-Kashiri said the achievements, however, meant nothing when the country's army is poorly-resourced.
"Our phenomenal gains on the economic front will come to naught if no corresponding gains are made in the defence and security sector," she said, adding that the army needed to be modernised.
"The long distance covered by our borders can no longer be adequately covered by physical deployment, but instead they now require mechanisation, modernisation in the form of cameras and drones to aid the security details," Muchinguri-Kashiri said.
The Defence minister told Mnangagwa that defending the country's borders was not cheap, adding that it required huge funding.
"The cited examples of traditional and non-traditional threats amply testify that national defence and security do not come cheap as they demand huge investments, for equipment and expertise," she said.
"Therefore, as we prepare to deal with these threats, there is an absolute need to modernise and mechanise the ZDF in order to perform to international standards. Our hope is that as the economy grows under the stewardship of the second republic, ZDF equipment and training requirements will be prioritised."
In his speech, Mnangagwa said: "As Commander-in-Chief of the ZDF, I have, therefore, made a deliberate decision to heighten the pace of the modernisation and capacitation of our forces. A broad array of monetary and non-monetary incentives have been extended to members of the ZDF."
Related Topics