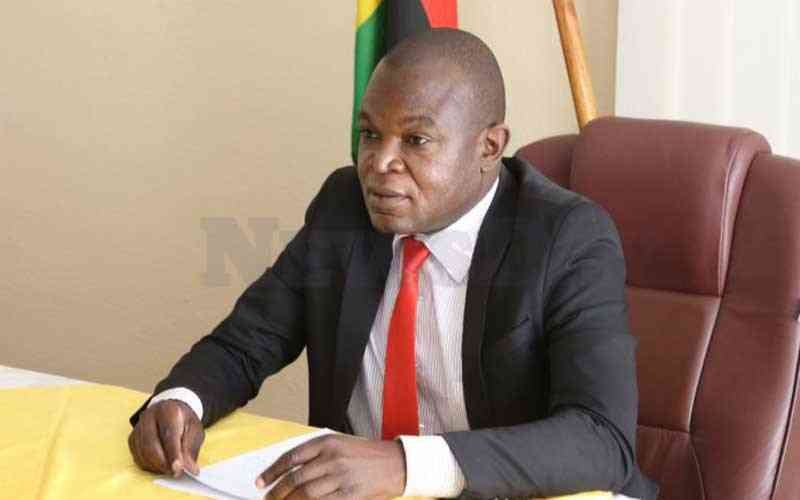 TWO police homicide detectives were injured and admitted into hospital following a shootout with armed robbers in Cowdray Park, Bulawayo, on Monday.
National police spokesperson Assistant Commissioner Paul Nyathi confirmed the incident Tuesday.
"The Zimbabwe Republic Police confirms the arrest of Alex Cabangani Moyo (37), Vusumuzi Moyo (27) and Mlungisi Sibanda (44) after a shootout in Bulawayo," he said.
"This is in connection with a case of armed robbery which occurred at Insindi Ranch, Gwanda, on July 30, 2023, where three family members were attacked before US$7 800 cash, jewellery worth US$200, a Bulawayo Agricultural Show Society trophy, 15x9mm live ammunition, FN 9mm pistol loaded with 13 rounds, Cadix 0.38 revolver and an empty magazine were stolen."
Nyathi said on the day of the shootout, CID Homicide detectives arrested Sibanda in Bulawayo city centre after receiving information linking him to the robbery case.
The suspect implicated Cabangani, leading to his arrested in Cowdray Park Tuesday.
Two pellet guns, a 9mm Pak Retay Mod 92 firearm with five rounds and the show society trophy were recovered at their hideout.
The two suspected implicated the their other accomplice, Simelweyinkosi Dube (28), who was smoked out at his girlfriend Siwinile Ndlovu's residence in the same neighbourhood.
Dube used his girlfriend Ndlovu as a shield and managed to escape arrest during a shootout.
In the melee, two detectives – Detetive Assistant Inspector Richard Charamba (47) and Detective Constable Albert Madziva (41) ‑ were injured and are admitted at Mpilo Central Hospital.
Meanwhile, police have also released names of six people who were killed in a road accident which occurred on Friday July 28, 2023 at the 158km peg along the Harare-Mutare Highway.
They are Munyaradzi Munemo (49), Zondiwa Mafuleni (53), Martha Mafuleni (45), Lena Mafuleni (41), Stella Mwela (65), all from Dzivaresekwa in Harare, and Tinashe Cement (22), of Mukupe Village in Hauna, Honde Valley.
In a related incident, police released names of six of the seven people who died in a road accident at the 7km peg along the Mutare-Chimanimani Highway on Sunday July 30, 2023.
They are Timothy Sachiti (62) of Greenside, Eldington Marima (70) of Zimunya, Akudzwe Sharamba (two months), First Muleya of Zimunya, Christopher Chilondowa (28) of Zimta Park and Shadreck Bumbate (46) of Zimunya – all from Mutare.
The seventh victim is yet to be identified.
Related Topics