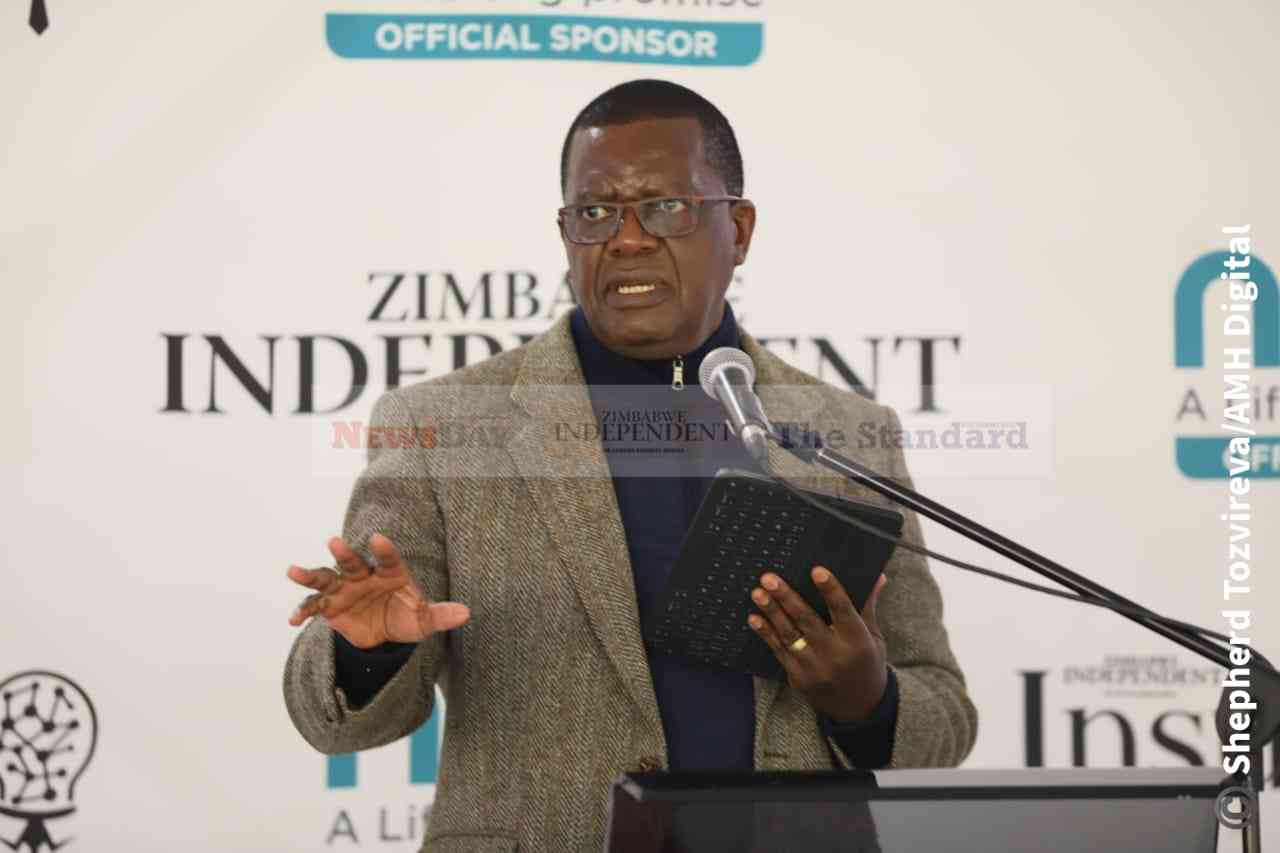 ALPHA Media Holdings (AMH) chairperson Trevor Ncube said the patriotism of Zimbabwe's largest privately-owned media group is not in question as it serves the interest of the entire Zimbabwean communities and population.
"We are clear Zimbabwe is not Zanu PF, Zimbabwe is not President Emmerson Mnangagwa. Zimbabwe is the 15 or 16 million of us and it's our collective coming together that defines who Zimbabwe is," Ncube said.
He was speaking on the sidelines of the Zimbabwe Independent Insurance Survey Awards on Wednesday this week.
"Zanu PF is a minority, it's a small party. For us, we don't believe that there is anybody who has a monopoly on patriotism. We are patriotic because for us we are interested in the entire Zimbabwean communities and population while Zanu PF is interested in its supporters and the people that make it grab the resources.
We are interested in the entirety of Zimbabweans so our patriotism cannot be questioned.
"We have been in business for over 27 years with our three titles and so forth. Our passion is to give a platform for all Zimbabweans, Zanu PF included, to express themselves," he said.
President Emmerson Mnangagwa's spokesperson George Charamba has been using social media to attack AMH titles, accusing them of lacking patriotism.
On Tuesday he issued a statement threatening to sue the company over a front-page story by NewsDay alleging the involvement of Mozambican militia in ZANU PF's electoral campaign.
"We are more patriotic than a lot of people who claim they are patriotic. We are not deterred by being barred from attending certain events. That's a temporary thing; we are here to stay and will continue to be part of the conversations and the narrative of where this country goes," Ncube said.
AMH publishes NewsDay, The Standard, Southern Eye, Zimbabwe Independent and the digital radio and tv platform, HSTV.
Addressing the ceremony, Zimbabwe Independent editor Faith Zaba said the insurance sector had continued to grow despite operating under a harsh economic environment.
"As you know, the operating environment in Zimbabwe is challenging. The economy is volatile, and there is a high level of risk. However, the insurance sector has continued to grow and thrive despite these challenges.
"This is due to the hard work and dedication of the insurance professionals in Zimbabwe. They are committed to providing their customers with the best possible coverage and service," Zaba said.
Related Topics