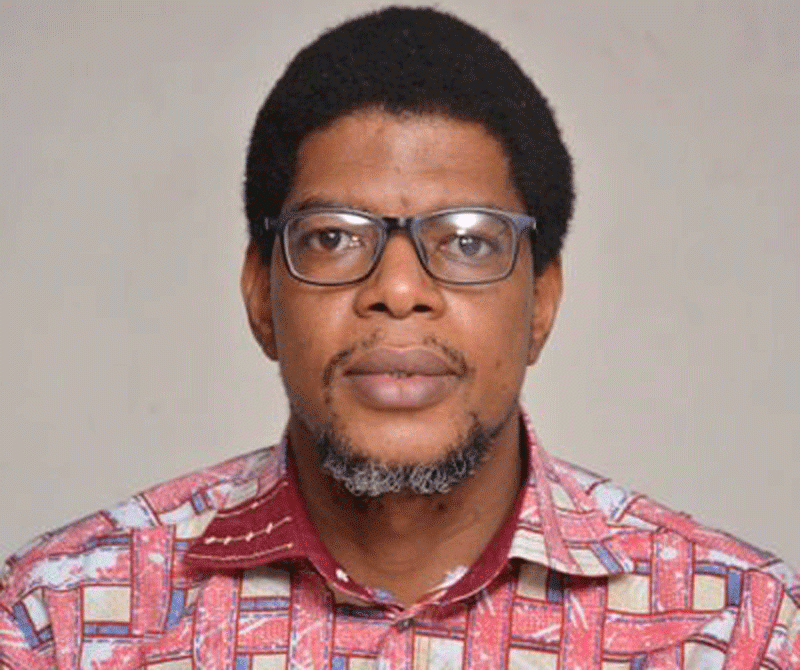 IN January 2021, the African Continental Free Trade Area (AfCFTA) was rolled out, opening up gross domestic product growth opportunities to the region's 55 economies. It is a complex bloc that deals with tariffs and other barriers affecting intra African trade. But this week, the Zimbabwe Independent's senior business reporter Freeman Makopa (FM) reached out to Batanai Chikwene (BC) a programme management officer at the African Trade Policy Centre, United Nations Economic Commission for Africa, and asked him to explain intricacies around the US$3,4 trillion bloc to industries back home. Here is how he sees Zimbabwe's future in African trade…
FM: What is the relevance of the African Continental Free Trade Area (AfCFTA)?
BC: AfCFTA is the world's largest free trade area, bringing together 55 countries of the African Union (AU) and eight regional economic communities (RECs). AfCFTA aims to create a single market for goods and services, with the free movement of people, capital and investments across the continent. It was signed in March 2018 and came into force in May 2019. As of this month, 54 countries have ratified the agreement, with only Eritrea yet to join. AfCFTA covers trade in goods and services, dispute settlement, investment, intellectual property rights and competition policy. Protocols on women and youth in trade and digital trade are still under finalisation. The bloc is a critical step towards economic integration in Africa. It has the potential to create a more prosperous and integrated continent, with benefits for businesses, consumers and workers across Africa.
FM: How will Zimbabwe benefit from AfCFTA?
BC: AfCFTA will increase trade and investment flows among African countries. It is expected to boost intra-African trade by 52,3% by eliminating import duties and to double this trade if non-tariff barriers are also reduced. This will create new opportunities for Zimbabwean businesses and consumers. AfCFTA is expected to attract more investment into Africa, as businesses look to take advantage of the larger market and reduced barriers to trade. This will create jobs and boost economic growth. Increases in trade and investment are expected to lift millions of people out of poverty, as businesses grow and create more decent jobs for Zimbabweans. It will create a more unified market, which will make it easier for Zimbabwean businesses to operate across the continent.
However, these benefits are not automatic. Efforts will have to be made by all the stakeholders. Government must ensure that it creates an environment in which business thrives so that the private sector can effectively utilise the AfCFTA. The government will have to put in place policies that facilitate the growth of export-oriented companies. Policies that are mutually reinforcing and consistency are critical.
The private sector must get involved in supporting the implementation of AfCFTA. After all, it is private sector operators that produce for export markets. They also import raw materials and other intermediate inputs. The private sector should coordinate and organise itself for effective engagement with government to address issues that require government intervention. It should ready itself for global competition.
FM: What are your projections for trade revenues from the bloc in the next five to 10 years?
BC: It is challenging to make such a projection as it would require a study to come up with credible estimates. However, because AfCFTA aims to reduce customs duties, a natural consequence of that is the amount of revenues that government will collect from trade between African countries will naturally fall. The expectation is that as trade volumes among African countries surge, there will be an increase in the amount of revenues collected in Value Added Tax (VAT). This was the experience of Rwanda when it joined the COMESA Free Trade Trea.
Eretria is the only country that has not yet signed the AfCFTA agreement. Efforts are underway to bring Eritreans on board.
FM: The European market took decades to be fully functional. How long do you think African countries will need?
BC: Indeed, it took a long time for the European market to be where it is today. What is going to be critical in Africa is to set a strong foundation that becomes the anchor for the single market.
Stages in the African integration project are set out in the Abuja Treaty and the establishment of free trade areas is one of them as we move towards the establishment of the African Economic Community. African countries should focus on implementing the agreement in its entirety as that is what will create a functional market.
FM: Zimbabwe is a member of other blocs like the Southern African Development Community (Sadc). What difference will AfCFTA have or bring?
BC: The Sadc Trade Protocol offers Zimbabwe access to the other 15 Sadc member States while AfCFTA opens up the whole continent for Zimbabwean goods and services. The Sadc Trade Protocol is focused on goods while AfCFTA includes services. Negotiations are underway for a protocol on digital trade. Zimbabwe should use its experience with the Sadc Trade Protocol in approaching the AfCFTA market.
FM: Are Zimbabwean politicians in support of this bloc? What are you hearing?
BC: Zimbabwe is one of the countries that have ratified the AfCFTA agreement. That is a demonstration of the willingness to be part of AfCFTA. It has also developed a national AfCFTA implementation strategy, which also signals how intentional the leadership is in terms of benefiting from AfCFTA.
FM: Since AfCFTA' s inception, what been the progress so far?
BC: Trade has started under the AfCFTA trade regime though at a slow pace. Efforts are on-going to finalise outstanding issues on tariff liberalisation and rules of origin for the textile and automotive sectors. In order to allow commercially meaningful trading under AfCFTA, the Guided Trade Initiative (GTI) has been launched. The first phase of this initiative covered only trade in goods involving seven pioneer countries including Cameroon, Egypt, Ghana, Kenya, Mauritius, Rwanda and Tanzania. Some countries have started using the AfCFTA trade regime under the initiative. Zimbabwe is not yet a member of GTI. So far, 29 countries have joined the GTI.
To succeed in trade, a country needs to have an effective mechanism to coordinate the efforts of different players at the national level. Most countries have set up different institutions to coordinate national efforts in the implementation of AfCFTA. For example, AfCFTA National Implementation Committees have been operationalised in Côte d'Ivoire, Ghana, Kenya, Nigeria, and Rwanda. One would also encourage Zimbabwe to establish an inclusive National AfCFTA Implementation committee to spearhead the implementation.
FM: How can Africa move away from simply exporting raw materials?
BC: African countries have an abundance of natural resources. However, the resources have not fully benefited the continent because in most cases they are exported raw. To move away from the exportation of raw materials, African countries should increase the value of their exports by processing raw materials into finished goods. This would create more jobs, increase employment opportunities and generate more profits for African businesses. African countries should priorities industrial development policies that can lead to the development of manufacturing industries that use locally available raw materials as inputs. African countries should strengthen their infrastructure, which would make it easier to trade goods and services. This would help to attract investment, create jobs and reduce the costs of doing business on the continent.
FM: Please explain your fears about protectionist policies
BC: Article 24 of the Protocol on Trade in goods provides for the protection of an infant industry of national strategic importance. The article allows for the adoption of measures to protect such an industry in a non-discriminatory and time-bound manner. While the agreement already provides for this, the most critical thing is for Zimbabwe to be intentional in its industrial development policies and building the technical capacity to be able to utilise all the protections provided for in the agreement.
FM: Are you happy with Zimbabwe's trade infrastructure?
BC: Zimbabwe's infrastructure needs major investment. This includes roads, railways, ports, and airports. Without adequate infrastructure, it will be difficult for Zimbabwean businesses to take advantage of the opportunities offered by AfCFTA. The country should focus on developing its trade related infrastructure as this will lead to reduced cost of doing business and facilitate trade in the long term. Rent seeking opportunities and corruption have to be addressed as they deter investment and make it difficult for businesses to operate effectively. If Zimbabwe can reduce corruption and rent seeking behaviours, it will be better placed to benefit from AfCFTA.
Many Zimbabwean businesses are not competitive in the global market. This is due to a number of factors, including lack of access to finance, poor management, and outdated technologies. If Zimbabwean businesses can become more competitive, they will be better placed to benefit from AfCFTA.
Related Topics