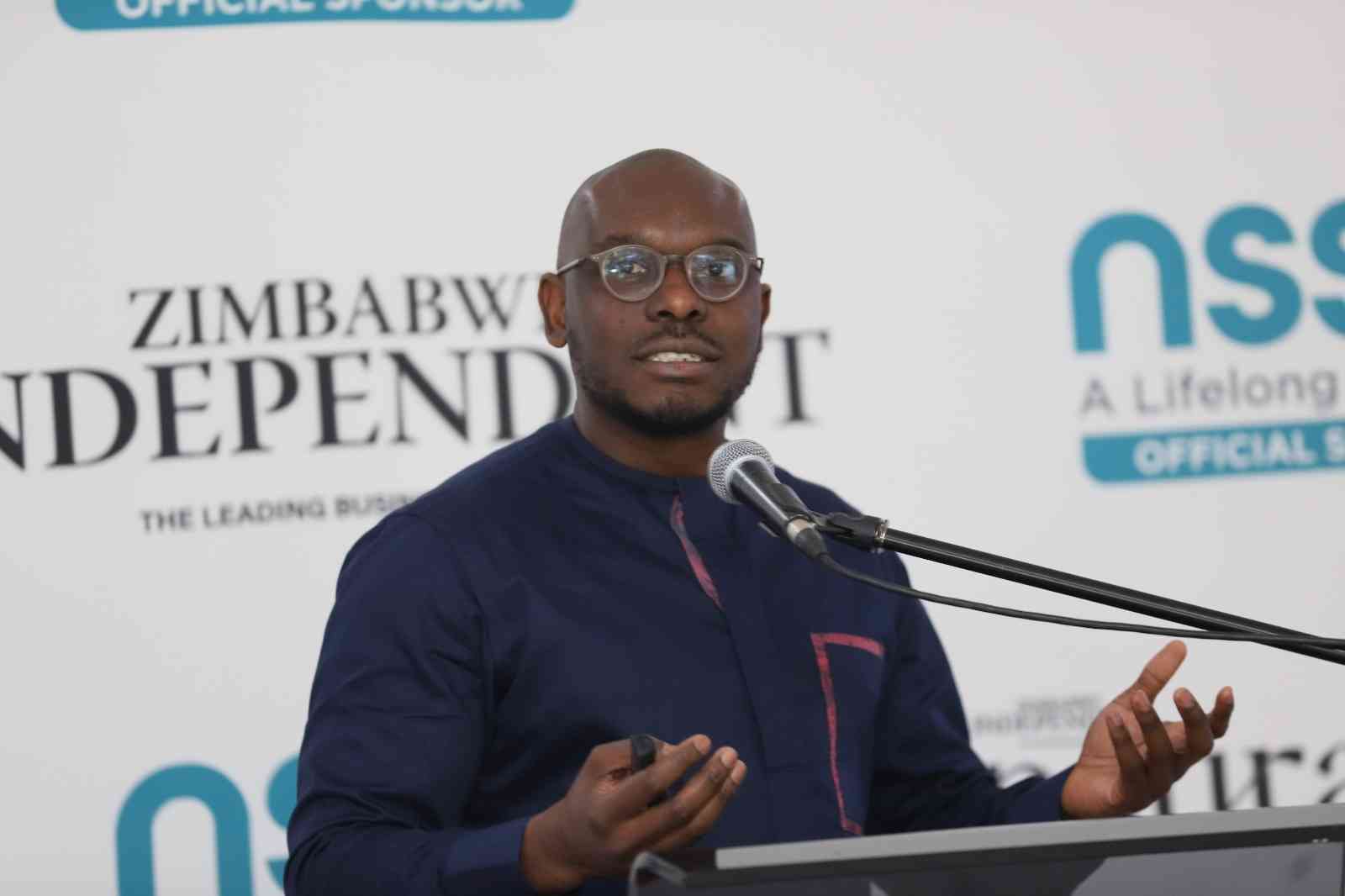 THE head of one of Zimbabwe's biggest insurance industry players says the country must implement measures to protect pensions and avoid a repeat of losses that wiped out billions a decade ago.
Tinashe Muyambo, group chief executive at Masawara told industry executives that following losses incurred during hyperinflation, concrete measures were imperative to protect savings. He said insurers and pension funds must 'ring fence' savings to defend them from shocks which could rattled the volatile economy again.
By 'ring-fencing', the sector will protect savings from losses incurred by riskier operations. Muyambo, who was key note speaker at this week's 2023 Zimbabwe Independent Insurance Survey and Awards hosted by the Zimbabwe Independent, said the sector cannot afford to wait.
This was crucial to drive back confidence, which has been dented, with policyholders sitting on the fence. In April, an Insurance and Pensions Commission report said 356 055 policies lapsed during the final quarter of last year, as markets struggled to keep pace with a deteriorating economic crisis.
"If we are serious (about) the insurance industry underpinning growth in this market, how can we ring-fence this industry from fluctuations," Muyambo asked.
"How can you do it in a manner that is actionable? . This conversation not only needs to happen, but needs to be executed as quickly as possible because 2030 is not far and if we want to get there, we need to start picking up the pace on some of these matters," he added.
He was referring to President Emmerson Mnangagwa's Vision 2030 roadmap, in which he plans to transform Zimbabwe into an upper middle-income economy.
After savings were wiped out in 2009, government commissioned the Justice George Smith — led commission of inquiry, which said US$5,86 billion worth of pensions had been lost.
It recommended that the sector compensates victims. However, insurers and pension funds have struggled with compensation.
Government last year said Parliament must push through legislation to put the recommendations into action.
Former finance minister Tendai Biti, who presided over Treasury during the insurance policy conversions in 2009, said insurers were reluctant to redeem pensioners.
"I make the point that the Finance minister (Mthuli Ncube) must, as a matter of urgency, come up with a law that puts into effect the Justice Smith Commission of Inquiry recommendations and secondly, that the same law must deal with the pensioners who have lost their United States dollar savings," Biti said in the National Assembly in August last year.
"My point of national interest relates to pensions. As you know, in March of 2007, the Justice Smith Commission of Inquiry into conversion of people's pension funds presented its report.
"That report made several recommendations after finding that Zimbabweans had lost pensions to the total value of US$5,86 billion as a result of a weak regulatory framework.
"Effectively, Justice Smith recommended that there be compensation for pensioners, teachers, headmasters and workers who had worked from 1980 and served through their pensions but their pensions were wiped out. Six or seven years later, those recommendations have not been put into practice."
Biti also said the recommendations had to be implemented urgently in order to restore confidence in Zimbabwe's insurance and pensions sectors. This week, Muyambo said there were fundamentals for the insurance and pension industry to flourish. He said these had to be implemented immediately.
"A stable political and economic environment that fosters investor confidence and encourages growth; efficient regulation and supervision to ensure financial stability and protect consumers and innovative products and services that meet the needs of consumers and businesses," he said.
The survey revealed that greater support was required for the insurance and pensions industry to develop. This was supported by evidence that the depreciation of the local currency was expected to continue.
"Zimbabwe will continue witnessing foreign inflation spill overs throughout 2023," the survey noted.
"A sharp increase in food prices has started to feed into domestic consumer prices. Unplanned government expenditures as the country moves into electioneering mode should also drive the growth in Zimbabwe dollar money supply. We therefore envision a rapid deterioration of the exchange rate in 2023.
"Waning confidence in the local unit will also trigger full dollarisation as the general population will regard monetary amounts not in terms of the local currency but in terms of a more stable foreign currency. There is also evidence that most prices are being quoted in US dollars while most households and individuals prefer to keep wealth in non-monetary assets (real estate and commodities) or in a relatively stable foreign currency," it said.
Related Topics