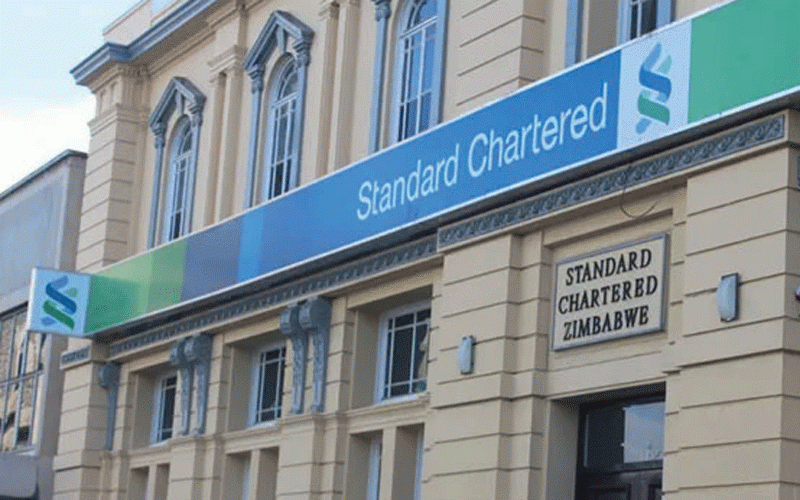 A TRADE union representing 3 500 banking sector workers said yesterday it would have preferred a global bank to take over Standard Chartered Bank (Stanchart)'s Zimbabwean assets, after FBC Holdings (FBC) disclosed it had snapped 100% shareholding in the business.
The Zimbabwe Independent reported in January that FBC was among five suitors who had expressed interest in the bank.
Both Stanchart and the Zimbabwe Stock Exchange listed FBC did not disclose the value of the transaction.
The deal will also see FBC taking over Stanchart's interest in Africa Enterprise Network Trust, which holds 20,7% shareholding in property market enterprise, Mashonaland Holdings.
FBC and Stanchart appeared to anticipated that the deal could unsettle the militant Zimbabwe Banks and Allied Workers Union (Zibawu), having witnessed its elaborate objections to a takeover of Barclays Bank assets by local management five years ago.
FBC undertook to draft all Stanchart workers into the business, with chief executive officer John Mushayavanhu, saying the acquisition would "consolidate its banking market share, customer base and market competitiveness in a rapidly changing banking landscape."
Zibawu general secretary Shepard Ngandu told the Independent that an international bank would have been crucial for preserving jobs, and bridging the gap created by the departure of Barclays and Stanchart.
"From a trade union's point of view, we were pushing for an international bank in order to avoid job losses," Ngandu told the Independent.
"Normally, if two local banks merge there is a possibility of job losses. We were lobbying regulators to have another international bank. Maybe they will preserve the jobs, but we are a bit worried. Already, there is the possibility that two other local banks will merge, which may result in a jobs bloodbath," he added.
If it sails through regulatory processes, the transaction will mark the end of Stanchart's 130 years in Zimbabwe.
But it will give impetus to FBC's growth ambitions in the country, where it already holds sway, with a footprint spanning from commercial banking to insurance and stock broking among others.
For Stanchart, the deal with FBC marks the end of a yearlong search for an investor, which began after its London headquartered parent company announced early last year plans to carry through a series of strategic divestments across emerging markets, including Zimbabwe.
Countries targeted under the strategy include Lebanon, Angola, Cameroon, Gambia, Sierra Leone, Zimbabwe and Jordan.
Apart from taking over the Stanchart workforce, FBC yesterday gave firm undertakings to provide a 'seamless' cross border service to clients inherited from the departing operation.
"Standard Chartered Bank's clients can expect the continued provision of seamless trade finance and cross-border payments by FBCH. Both clients and employees alike will benefit greatly from their association with a leading financial institution such as FBCH," Mushayavanhu said in a statement.
Zimbabwe has lost over 140 correspondent banking relationships in recent years, and for high end consumers, the choice of which bank to use heavily relies on its brand and ability to facilitate trade globally. Many saw global brands like Stanchart as the answer to this important question.
FBC has no history of failing on this front.
But the fact that Mushayavanhu made specific reference to the issue demonstrates the importance that the banking group attaches to the subject.
"The combined strengths of the two institutions will enable us to better respond to the everchanging requirements of our clients. Signing this agreement today is a testimony to the FBC group's strong financial position and further enhances its presence in the market. We thus look forward to working closely with Standard Chartered Bank over the coming few months, towards achieving a smooth transition and successful completion of the transaction. Ultimately, the acquisition will further enhance shareholder value," Mushayavanhu said.
Sunil Kaushal, Stanchart regional chief executive officer, Africa & the Middle East said: "The agreement with FBCH for the sale of Standard Chartered Bank's business in Zimbabwe is in line with the bank's global strategy, aimed at achieving operational efficiencies, reducing complexity, and driving scale. This strategic decision allows us to redirect resources within the AME region to areas with significant growth potential, ultimately enabling us to better support our clients."
Related Topics