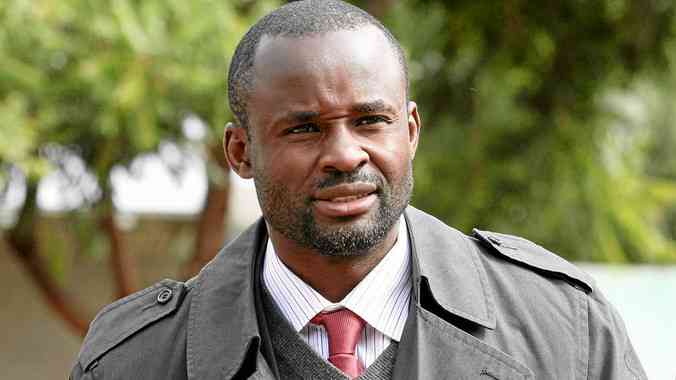 NORTON legislator Temba Mliswa (Independent) on Tuesday accused the ruling Zanu PF party of smuggling a clause into the Criminal Law Codification and Reform Amendment Bill (Criminal Code), which forces patriotism on Zimbabweans.
Mliswa raised this in the National Assembly during the Second Reading Stage of the Bill.
Zanu PF has also been roundly accused of smuggling provisions from its own proposed Patriot Bill into amendments to the Criminal Law (Codification and Reform) Act.
Mliswa said clause 2 of the Criminal Law (Codification and Reform) Bill smuggled in aspects from Zanu PF's proposed Patriot Bill as it seeks to criminalise and stipulate penalties for wilfully damaging the sovereignty, dignity and independence of Zimbabwe.
He said patriotism could not be forced on people, adding that Zanu PF could not prescribe qualifications for individuals to be patriotic.
"Madam Speaker, so you have got Zanla and Zipra going to war for national interest to liberate the country. So, who is qualified to call the other one a nationalist and a patriot? Why did Zanu PF believe it could continue with its brutality bringing this law in this House? The only thing Zanu PF is known for is massacres — Gukurahundi, it did it," Mliswa said.
Zanu PF legislators fiercely interjected and the acting Speaker of the National Assembly Tatenda Mavetera ended up ejecting Mliswa from the House after he said he was being denied the chance to debate the emotive Gukurahundi issue.
The early 1980s Gukurahundi massacres were perpetrated by the Zimbabwe National Army's North Korea-trained Fifth Brigade, which is accused of killing in cold blood unarmed civilians in Matabeleland and Midlands provinces.
Dzivarasekwa MP Edwin Mushoriwa (Citizens Coalition for Change) also criticised clause 2 of the Bill saying it is meant to punish people because it confuses national interest and being partisan.
"This is a draconian piece of legislation, which this august House cannot allow to be passed. You will discover that this Bill has nothing to do with furtherance of the interest of this nation."
Mushoriwa said the Bill sought to stifle democratic space for Zimbabweans and to criminalise dissent.
Warren Park MP Shakespear Hamauswa (CCC) said patriotism could not be legislated.
"We need laws that will put back the powers to the people of Zimbabwe. We do not need any law that takes powers from the citizens of Zimbabwe. We do not need a law that will say if a Zimbabwean complains about mismanagement of resources, then that person is against Zimbabwe," he said.
During public hearings on the Bill, members of the public told the Parliamentary Portfolio Committee on Justice that clause 2 violates section 58 of the Constitution.
Zanu PF legislators such as Buhera South MP Joseph Chinotimba were in support of the Bill saying it has noble intentions since it encourages people to be patriotic.
"This Bill is not meant to curtail the existence of political parties, but it is there to encourage the people of Zimbabwe to love their country and stop denouncing it," Chinotimba said.
Chegutu West MP Dexter Nduna also supported clause 2 of the Bill saying patriotism has to be instilled because it promotes development.
Related Topics