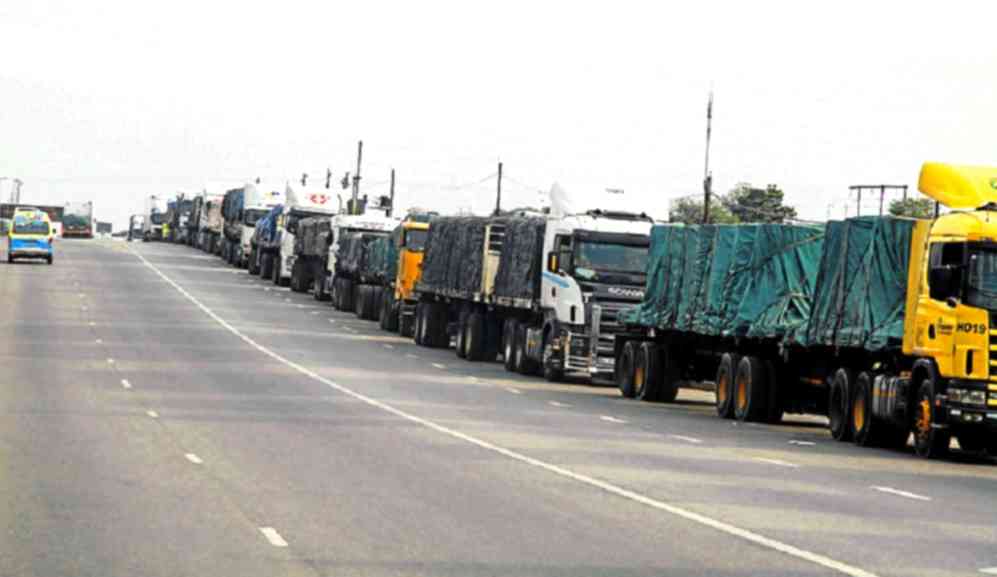 TRADE within the Common Market for Eastern and Southern Africa (Comesa) has remained subdued at below 10% of deals clinched within member countries annually, a senior official said, citing 'structural problems'.
Christopher Onyango, director of the trade and customs division at the 21–member regional bloc in which Zimbabwe is a member, said Comesa was moving swiftly to tackle hurdles and improve trade flows within the region.
Comesa is home to a hug market of 583 million consumers, with a combined US$805 billion gross domestic product (GDP).
Its imports and exports to the rest of the world are estimated at US$324 billion.
This makes it a potentially significant market place for intra and external trade, but Onyango was worried about the current state of intra-Comesa trade.
"Intra-Comesa trade has remained below 10% of total trade due to structural," Onyango said in a paper titled 'Recent Developments Relating to Cross Border Trade in Comesa', which was released last week.
Onyango said the value of intra-Comesa total exports increased by 28% to US$13 billion in 2021 from US$10 billion in 2020.
Still, this remained much lower than the region's potential, he noted.
As part of efforts by to boost trade, Comesa is implementing a strategy called Simplified Trade Regime (STR), which was developed in 2010 at the request of small-scale cross border traders.
Zimbabwe is among member states implementing the STR, along with Burundi, the Democratic Republic of Congo (DRC), Kenya, Malawi, Rwanda, Uganda and Zambia.
"The STR tailored to simplify procedural and documentary requirements, thus, enabling small scale cross border traders to benefit from the region's FTA (Free Trade Area) preferential tariff treatment.
The Comesa STR currently has three features, which are the threshold value of goods per entry of US$2 000, the common list of goods to be traded under the regime and the simplified customs declaration document," Onyango noted.
He said Comesa's key exports included manufactured goods, food, ores and metals and agricultural products.
"However, Comesa has a huge trade potential of up to US$101,2 billion, according to studies done in 2019," Onyango said.
The value of Comesa's total exports to the world increased by 56% to US$156 billion in 2021 from US$100 billion in 2020 and the increase was mainly attributed to increases in the export of manufactured goods, fuels, ores and metals and food.
According to Onyango, Comesa's imports from outside the region increased by 26% to US$227 billion in 2021 from US$181 billion in 2020.
Zimbabwe was among countries that underpinned this growth.
The others were Egypt, Djibouti, Libya, Tunisia, Kenya, Sudan, Zambia, Ethiopia and Madagascar, according to the Comesa chief.
Africa's failure to reach full trade potential has increasingly been worrying the region's leaders.
Wamkele Mene, secretary general of the African Continental Free Trade Area (AfCFTA) said during a regional trade conference at the Zimbabwe International Trade Fair (ZITF) last month that the region's contribution to global trade and GDP was too low.
He said AfCFTA, which began operations in 2021, would address hurdles confronting trade to eliminate poverty.
"In nominal terms, Africa contributes 2% to global trade and 2,84% of the world's GDP," Mene said in an address to a special symposium called ConnectAfrica.
According to Mene, African economies lacked competitiveness to trade alongside other regions.
In Zimbabwe, there has been concerns that locally produced goods are more expensive.
Across Africa, it is been generally agreed that trade barriers and protectionist policies were working against the continent's growth.
The AfCFTA chief emphasised that the bloc will build and enhance value chains, leading to higher investment, productivity and competitiveness on the continent, which is endowed by vast natural resources, which are in high demand worldwide, but remains one of the world's poorest regions.
Mene said the work would create jobs and reduce poverty across the region's markets.
It was not all gloomy, however.
Platforms like the ZITF presented hope that despite the setbacks, opportunities for growth were many in Zimbabwe and Africa.
Trade experts say, platforms like ZITF were a good starting point in driving Africa's trade agenda.
Minister of Industry and Commerce Sekai Nzenza stated at the ConnectAfrica Symposium that Zimbabwe had not been left behind in co-operating with other African countries.
"The key messaging has been leveraging our history as Africa, interconnectedness, and interrelationship in order to compete with other trade blocs in the world," she said.
Increased production, according to Nzenza, is a crucial trade enabler.
Related Topics