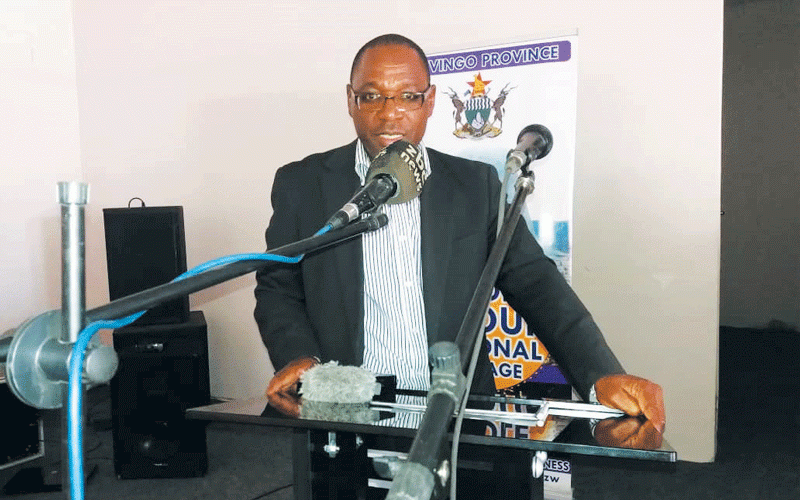 DURING last week's 63rd edition of the Zimbabwe International Trade Fair, several special symposiums devoted time to explain how the US$3,4 trillion African Continental Free Trade Area (AfCFTA) will prop up African economies. But in this interview with our business editor Mthandazo Nyoni (MN), Tongaat Hulett managing director Aiden Mhere (AM) threw caution over implications around competing with firms that benefit from sugar subsidies in their countries. He also talks about million-dollar projects underway in Zimbabwe's sugar industry. Find below excerpts of the interview ...
MN: The African Continental Free Trade Area (AfCFTA) was launched in 2021. Is Zimbabwe's sugar industry ready for competition?
AM: Like other industries, there are advantages and disadvantages associated AfCFTA. If you look at agriculture, sugar in particular, the complication is that it is subsidised in some markets like Brazil. In other markets it is not. If we open up our borders to compete with countries that subsidise when we do not subsidise, there will be uneven competition.
MN: What must be done to address such handicaps?
AM: With respect to sugar, there are several protocols that must be observed. Within the Southern African Development Community (Sadc) for example, there is one protocol called the Sadc Sugar Protocol, where producing countries have certain arrangements to ensure that they do not export surplus sugar into each other's markets. This is because if they do so, they will be taking away employment opportunities. Remember that sugar is mostly a rural industry. This means we must take great care not to open up borders and compete unfairly against other markets.
MN: You have been working on a big project called Project Kilimanjaro. Is it ready to kick off?
AM: Project Kilimanjaro is about 4 000 hectares. Already, 700 hectares have been fully developed. The government has allocated plots to the beneficiaries. We are now developing 3 300 hectares and government will identify beneficiaries for allocation. Under the project, we look for funding, develop the land and government allocates to new farmers. That is quite huge.
MN: Do you have other projects?
AM: We have another project called Phezulu. A group of farmers were allocated about 1 000 hectares of land by government. About 28 of them have approached us to develop it on their behalf. It is in the Triangle area. Project Kilimanjaro is both in the Triangle and Hippo Valley areas. There are other individual farmers who have been allocated land by government who have been coming to us for assistance. So those are some of the activities. They are directly benefiting communities on a local and provincial level.
MN: You have also invested into power generation. What has been the experience?
AM: We produce electricity for our own use, but we also send excess power into the national grid. Last year Hippo Valley transmitted approximately five megawatts (MW) into the national grid. We are looking at doubling that in the near future. We also produce ethanol for industrial purposes and fuel blending.
MN: How much will you invest to double power generation?
AM: We have already invested about US$1 million to that effect. What is required is just to get additional fibre. Remember, we burn cane, and that is the source of energy. We operate thermal power stations just like Hwange. Our two sugar mills are also thermal power stations. We utilise most of the electricity, which means we reduce the burden on Zesa (the national power utility).
MN: Let us talk about your capital investment for this current year. How much is your capital expenditure (capex)?
AM: Well, you cannot put a number on capex. It is driven by available projects. You remember capital expenditure involves maintaining your existing capacity in infrastructure or expanding your business. There are several expansion opportunities that we are pursuing, which require capex. Examples include modernising our irrigation systems, mills, distribution and information technology. Quite a considerable amount of capex is required. We also have expansion projects into developing new sugarcane fields. We also have projects like expanding the ethanol plant. There is a considerable amount of capex that is required. But the numbers change. However, we are talking of considerable millions of dollars. We are looking at well in excess of US$30 million annually for maintenance capital expenditure and new projects.
MN: How have sales volumes been?
AM: Demand remains stable. As you know, sugar is a basic commodity and demand is always constant. Everybody wants a cup of tea every morning. The numbers are fairly good.
MN: Major supermarkets in Bulawayo recently suffered a sugar shortage. What is happening?
AM: I am hearing it from you actually. There should not be a shortage of sugar. But the reasons may be about trading arrangements. Remember, we have a chain of retailers and wholesalers who buy from us and let people distribute. But, to do that, they obviously need to pay wholesalers and then access the product. If retailers and wholesalers are unable to quickly pay, that could be a concern. We do have adequate sugar stocks at factories.
MN: What major challenges are you facing as a company?
AM: Like any other company in the country, challenges are there, but opportunities also exist. The economy is experiencing hyperinflation. Shortages of foreign currency impacts on everybody. There are also issues to do with climate change, which have nothing to do with the structure of the economy. We are an agricultural company. We depend on the availability of rainfall and good weather. Those are important elements. But I think with climate change, we began to experience changes in temperatures, which might impact our crops. These are critical challenges that we face from time to time. There are also challenges related to the economy, which impact everybody. Then there are those that are unique to a specific industry, like us.
MN: How have trends on the export markets been? To which countries has Zimbabwe been exporting to?
AM: We sell approximately 65 to 70% of sugar produced in Zimbabwe to the local market. The balance is exported. If we produce more in a particular year, we export more. We have got a supply arrangement with Botswana. As an industry, there is a quota that we export to the United States each year. We also export to other export markets in Africa like Kenya and the Democratic Republic of Congo. However, these markets do not have standing quotas and we negotiate every year.
MN: Please give us an overview of the industry's operations in 2022.
AM: The whole industry produced 396 000 tonnes of sugar. It is too early to give an outlook for 2023. We will get a good grasp of how the crop looks as we progress in the season. But were looking at slightly more than what we produced last year. We expect that around July we will have a better feel of the outlook.
MN: As an industry, what is your contribution to the nation?
AM: Outside government we are the biggest employer. We are also the biggest employer in the private sector with a staff complement in excess of 15 000 people. We also reach out to local communities through investments into health care systems, education, sports and recreation. Our value chain is extensive starting from agriculture, haulage services and land preparation. We outsource most of those activities to independent contractors. We open employment opportunities for those contractors as well. We have food security projects in communities. Last year we contributed to wheat production with 600 hectares under winter wheat. This was outside our normal activities. But it was meant to benefit the country.
We contribute a significant amount of foreign currency from exports and we contribute significantly to energy generation.
MN: Your parting shot?
AM: We remain optimistic and want to see how best we can become competitive and continue to contribute to the well-being of our country. We must remain resolute and contribute as much as we can to our economy.
Related Topics