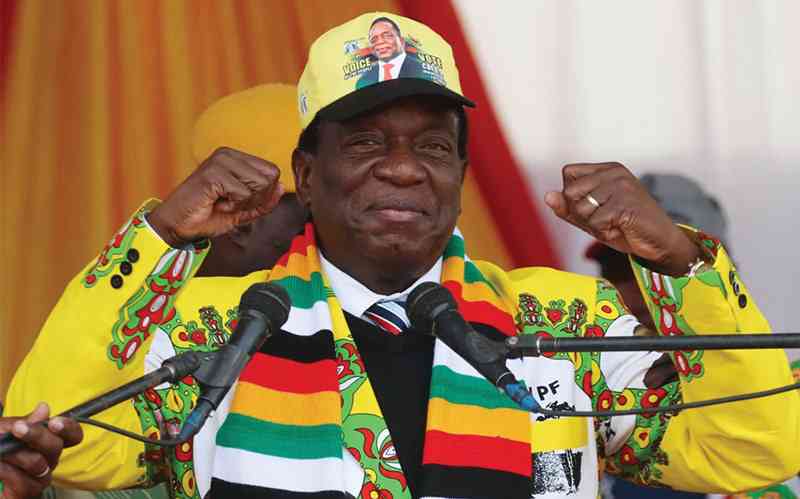 PRESIDENT Emmerson Mnangagwa has expressed alarm over the theft and vandalism of the country's electrical infrastructure and has urged academic institutions to find a solution to the problem.
"As the President and the patron of this conference and expo, I remain gravely concerned with continued vandalism and theft of our country's energy infrastructure," Mnangagwa said while officially opening the International Renewable Energy Conference and Expo in Victoria Falls yesterday.
The four-day conference, whose theme is Managing The Future — Clean Energy Possibilities and ends today, is being attended by top energy experts, financiers, green energy entrepreneurs and investors, among others.
It was organised by The Standard newspaper in collaboration with the Energy and Power Development ministry.
The Standard is under the Alpha Media Holdings (AMH) stable.
AMH also publishes NewsDay, Zimbabwe Independent and Southern Eye and owns tele-radio platform Heart and Soul.
"We need our young girls and boys in universities to develop technologies to deal with these thieves," Mnangagwa said.
"Stakeholders in the criminal justice system, together with communities throughout the country, are urged to collaborate more closely towards ending such criminal and treasonous acts."
Energy deputy minister Magna Mudyiwa last year said transformer vandalism cost Zesa Holdings close to US$500 million in the past five years.
Mnangagwa said global investment in the energy sector was welcomed, adding that his administration had created an enabling environment for independent power producers to thrive.
"So, those in my administration attached to this sector should double their efforts and focus," he said.
"I commend independent power producers who are taking advantage of opportunities in the energy and power development sector by leveraging the prescribed assets of insurance and pension funds. I challenged other financial institutions in our country to be more creative in their funding mechanisms and also play their part by supporting investments in the energy sector."
Mnangagwa also said the energy sector was key to the development of the country.
"For all the coal we have in the country, all the rivers we have in Zimbabwe, the water bodies we have in Zimbabwe, the sun which shines from January 1 to December 31, we run short of energy. A shame to us."
Mnangagwa said players in the energy industry should support sectors such as mining and agriculture, given the key role they play in the country's economy.
During the conference, an agreement worth US$300 million was signed by the French independent power producer HDF Energy to build Zimbabwe's first utility-scale green hydrogen power plant, known as Middle Sabi Renewable, inside the Chipangayi Renewable Energy Technology Park (RETPark).
RETPark is a multi-project, multi-technology and multi-investor park which started in 2016. It has all the necessary permits and studies in place to enable quick growth of tenant investments.
HDF Energy is developing several other multi-million euro-projects in such countries as Indonesia, Mexico, Australia, Barbados, South Africa and Namibia.
Related Topics