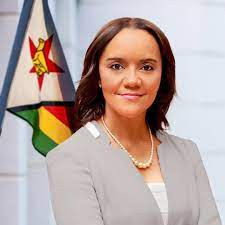 UNITED Zimbabwe Alliance party president Elisabeth Valerio has said the US$20 000 nomination fees for presidential candidates is too exorbitant and will limit the number of candidates.
Addressing journalists in Gweru on Tuesday, Valerio said the fees on their own made the electoral field playing uneven.
"The opportunity for candidates to contest in this election has been narrowed because of (limited) access to this election. This year there is a US$20 000 fee for presidential candidates and I have been speaking to other candidates in the opposition space and some of them have said they will not be able to contest because they don't have resources," Valerio said..
"So already going into the elections I am saddened that it is an (uneven) playing field because of this new environment we are facing in terms of the Zimbabwe Electoral Commission (Zec) policies on the fees that are being imposed on us."
According to Zec, presidential candidates will part with US$20 000, legislators US$1 000 and councillors and senators US$100 to contest in the polls set for July or August.
In 2018, presidential candidates paid US$1 000.
At US$1 000 per candidate, a political party will need US$210 000 for its 210 aspiring parliamentarians.
A political party will also have to set aside US$120 000 for its 1 200 aspiring local authority candidates in 63 districts and a yet to be determined figure for senators above the US$20 000 for a presidential candidate.
Zec has defended the fees saying they are meant to deter chancers.
The election management body has, however, said it might revisit the nomination fees.
Related Topics