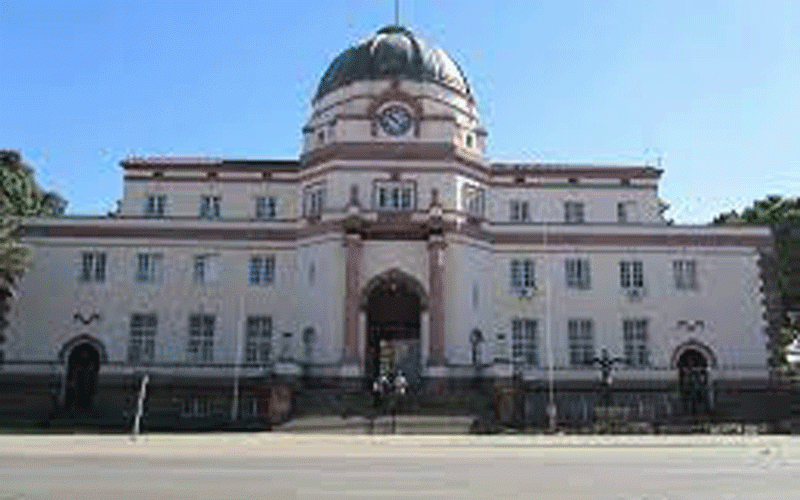 The Bulawayo High Court registrar has declared as abandoned the Esidakeni farm wrangle where three Kershelmar Farms (PVT) Limited shareholders where fighting with Zanu PF secretary for administration Obert Mpofu over occupation of the property.
Human rights defender Siphosami Malunga — son of the late national hero Sydney Malunga and his co-shareholders, Zephaniah Dhlamini and Charles Moyo were arrested in August last year and charged with unlawful occupation of the property.
The three are embroiled in a farm dispute with Mpofu's company Mswelangubo Farm Private Limited and Dumisani Madzivanyathi who also claims ownership of the farm.
They were granted $10 000 bail each and their case has been stagnant since last year.
However, in the latest developments, the Bulawayo High Court registrar wrote to the parties notifying that their case has been deemed as abandoned and lapsed.
"Reference is made to your appeal/application filed on 19 July 2021. It is noted that your matter was postponed/removed from roll/struck off on July 29 2022. In terms of Rule 66 (3) of the High Court Rules, 2021, you had three months from the date of postponement sine die/removal from the roll/struck off the roll within which to set down the matter," read the High Court letter.
"We note that you have not set down the matter and in terms of rule 66 (3) of the High Court Rules 2021, the matter is hereby regarded as abandoned and therefore deemed to have lapsed. Should you be aggrieved by this decision you will find recourse in the rules of the court."
Last year, the trio filed for stay of prosecution in terms of rule 60 (6) of the High Court rules, 2021 and for review of dismissal of their application for exception on October 31 citing Mpofu (magistrate) and the State as respondents.
On October 28 last year, the sheriff served Mpofu with a warrant of ejection from the farm.
On September 8 last year, the High Court ordered that Mpofu pays US$339 660 compensation to Malunga and his partners for loss of business.
Follow us on Twitter @NewsDayZimbabwe
Related Topics