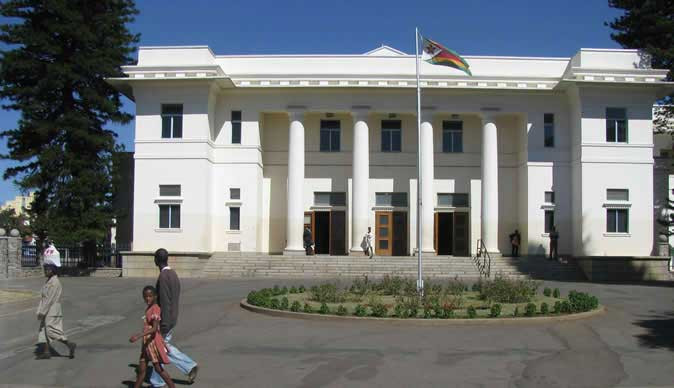 BULAWAYO City Council (BCC) has expressed concern over rampant theft and vandalism of sewer lids, which has resulted in foreign material blocking sewer pipes in the city.
Most parts of the high-density areas in the city have been affected by sewer system blockages.
This has caused raw sewer to spill into some homes.
Latest council minutes reveal that the city was concerned over increase in cases of vandalism of manholes.
Council said shortage of vehicles and equipment was causing delays in fixing burst sewer pipes.
"A tender for the supply of sewer materials and tools as and when required was awarded and deliveries are in progress. Most of the materials for sewer day-to-day maintenance have been delivered for the first half of the contract. Discussions ensued and councillor Sinikiwe Mutanda observed that there were too many sewer hotspots dating back to two years ago," the minutes read.
"Residents were complaining about the sewer bursts, which are now affecting their properties. Mutanda suggested that there be a monitoring team which goes around the city assessing and attending to the bursts. Continued site visits by the engineers were necessary in order to attend to bursts as soon as they occurred."
Councillor Mzamo Dube expressed concern over that sewer bursts were being left unattended for a long time.
"Effective supervision of staff was necessary. Councillor Rodney Jele had received various excuses from the sewer teams when making a report of a burst. Such excuses resulted in the bursts not being attended to whether the excuses were genuine or not. That was cause for concern. Alderman Siboniso Khumalo felt that it was important for the department to urgently clear sewer bursts affecting residents' properties."
Engineering services department's acting director Sikhumbuzo Ncube said they were overwhelmed by work.
Related Topics