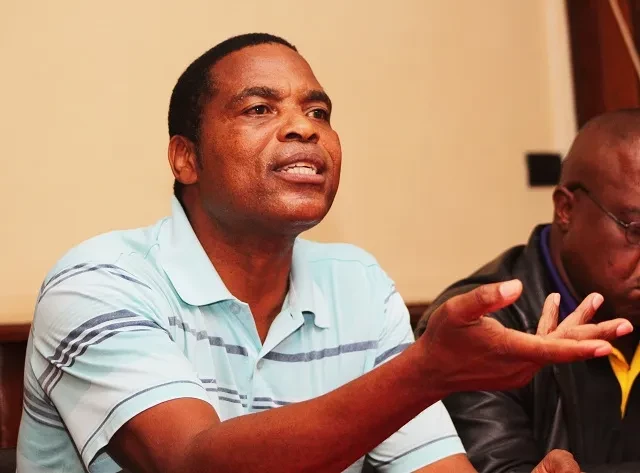 ZANU PF Bulawayo chairman Jabulani Sibanda has courted the Citizens Coalition for Change (CCC)'s ire after he blamed the opposition-led Bulawayo City Council (BCC) for the decay bedevilling the city.
Last week, Sibanda slammed BCC for lacking a clear strategy to address the decay of infrastructure in the city.
He told the State media that the collapse of the city's road network, sewerage system and high numbers of vendors, most of them trading in undesignated areas, was not acceptable.
Sibanda said the opposition-run local authority shut down systems that used to benefit residents through employment creation.
He also accused council of abandoning the use of metal dustbins and opted for plastic bins which resulted in the company producing the metal bins retrenching a sizable workforce. He then claimed that the retrenched workers form the bulk of the city's vendors.
But CCC Bulawayo spokesperson, Swithern Chirowodza dismissed Sibanda's claims as mere propaganda.
"Zanu PF Bulawayo chairman misrepresents the issue of supply of metal bins, stopped in the 1990s when BCC was run by Ex-Zapu... This was a few years before Morgan Tsvangirai and the working people's convention formed the Movement for Democratic Change," Chirowodza said.
"Sibanda conveniently forgets that Monarch Steel which lost business of metal bins is a sister company to Treger Plastics which assumed the production and sale of plastic bins to residents."
He said for Sibanda to suggest that BCC, and by implication the CCC in Bulawayo, caused unemployment in the city is a figmentation of his imagination.
"Sibanda will need to put more effort in lying because his propaganda is threadbare," Chirowodza said.
Sibanda had claimed that the influx of illegal vendors in the centre was caused by the opposition-led council.
"It's the city council that started a programme that every weekend they exposed their ground in front of Revenue Hall for people to come and trade from there. The city council initiated that programme, it is not the people from the suburbs, it is the council," Sibanda told the State media.
"Now the city council is failing to control that which it started. That is not the fault of my party. If the council is pointing fingers at my party; picture this: The council was using rubbish collecting bins that were manufactured by Monarch, a Bulawayo-based company. They got rid of that system and introduced plastic containers and Monarch had to retrench almost 1 000 of workers, that's the fault of the city council."
He added: "Go and check the wage bill in 2000 and the number of workers council had then and compare to what council has today, it has reduced from 100% to almost 10%. All the people (who) were employed by the council are now unemployed. Those former workers were contributing pensions and the pension funds were getting a lot of money from council workers, which is not happening now."
Related Topics