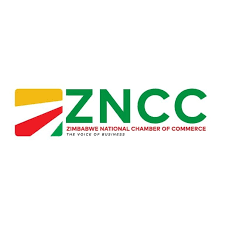 THE Zimbabwe National Chamber of Commerce (ZNCC) says Bulawayo companies are failing to retool owing to lack of access to loans after being shut out by financial institutions.
ZNCC deputy president Louis Herbst told Sunday Southern Eye that this has been a major brick wall towards reviving the city's once giant industries.
Once the country's industrial hub with a large manufacturing presence and top textile companies, much of the city's industrial infrastructure now stands empty and unutilised, relics of Bulawayo's glory days. Some premises have now been occupied by different churches.
In 2011, government unveiled a US$4 million Distressed and Marginalised Areas Fund (Dimaf) to rescue struggling Bulawayo industries.
The fund, however, did little to stop the de-industrialisation as many companies continued to close shop or relocate to other cities, particularly Harare.
Efforts to bring Bulawayo industries back on track have over the years also hit a snag, with the country's second largest city still battling company closures.
Herbst said accessing capital to recapitalise local industries remained a major challenge.
"Financial institutions and accessibility to loan facilities, start-up capital or retooling are a challenge as all final decisions and approvals or disapprovals come from a central point being Harare and this can be time consuming and damaging competitively locally and nationally," he said in an interview.
According to Herbst, the Bulawayo City Council was also not helping matters to woo investment into the city.
"The city council is also not protecting the rights of businesses or the industry at all," he said.
"It appears that the main focus is more on revenue generating than improvement on service delivery and added to this are the exorbitant license fees, rates and taxes that have rendered businesses inoperable as costs are just too high leaving industry to work for the city council.
"This does not encourage investment in the region."
Companies have given many reasons for closing shop or relocating from Bulawayo, ranging from lack of infrastructure to support the size of the city including rail infrastructure, one of the core reasons many firms set up in the city to begin with.
Unreliable water supply has also been a major concern.
Confederation of Zimbabwe Industries president Kurai Matsheza said rolling power outages have worsened the plight of already struggling local industries.
"I cannot really say it's only Bulawayo industries that were shut down, but this is a national problem," Matsheza said.
"However, for Bulawayo, power cuts have accelerated de-industrialisation".
Bulawayo is one of the areas that government designated for the Special Economic Zones (SEZs) to restore the city's glory days.
The SEZs are yet to take off.
Related Topics