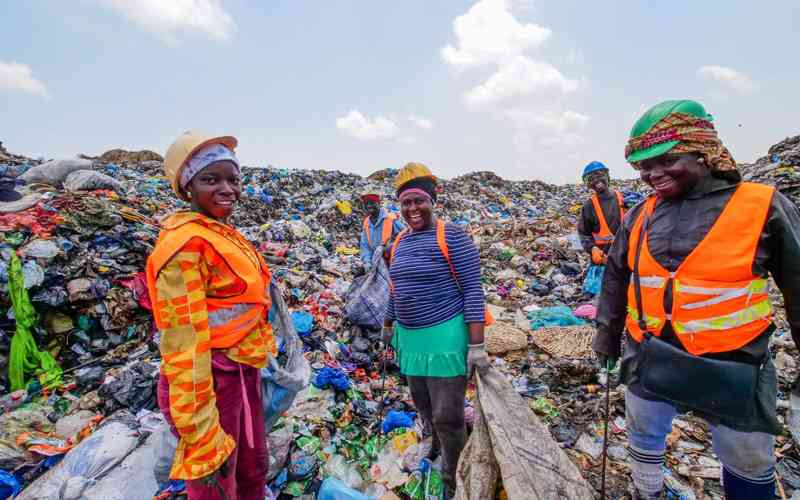 "I WAS a teacher and when I realised that the job was not paying a living wage, so I left it and got into waste picking. Now I can pay those who are doing white-collar jobs through waste picking," bragged Gwanda based waste picker, Angeline Ndlovu in a recent interview with Southern Eye, Ndhlovu is a member of Phakama Waste Management Centre based in Gwanda town.
Ndlovu says she left her teaching job because of poor pay and working conditions.
A number of teachers have also quit their jobs in frustration as government refused to meet their demand for United States dollar salaries.
While other former teachers have decided to cross the borders to South Africa and other countries, Ndlovu says she took a risk and went into waste picking for a living.
Ndlovu said while the job is frowned upon by many, as they are seen combing through dumpsites, she has no regrets.
"People used to despise us as dirty and our husbands ran away due to rubbish we pick, but now they come to us secretly after seeing that we are making a lot of money," Ndlovu said.
"In waste there is money. We, in Gwanda, are successful because we work with the council.
"We realised that waste generates a lot of money more than what those working in offices get. Even if they wear, ties we can pay them.
"What makes me proud about my work as a waste picker is that I have managed to look after my family. As I speak, my first born is studying for a law degree."
Ndlovu said her husband initially deserted her, but has since returned after realising that she was doing well.
She said they were working with the Environment Management Agency (EMA) as well as communities, creating health committees that visit different wards collecting waste.
"We currently have six tonnes of waste that is yet to be collected by buyers and we have since engaged a Harare company that would be collecting the tonnage and we are expecting a huge amount of money from it," Ndlovu said.
The former educator made the remarks during a waste pickers conference held in Bulawayo recently. The conference was organised by Matabeleland Institute for Human Rights.
Recently, waste pickers submitted a paper to the Bulawayo City Council, EMA and the Small and Medium Enterprises Development ministry, among other stakeholders, seeking government buy-in for their business.
They, however, expressed concerns over victimisation by council workers, violence at Ngozi Mine dumpsite and stigmatisation.
Related Topics