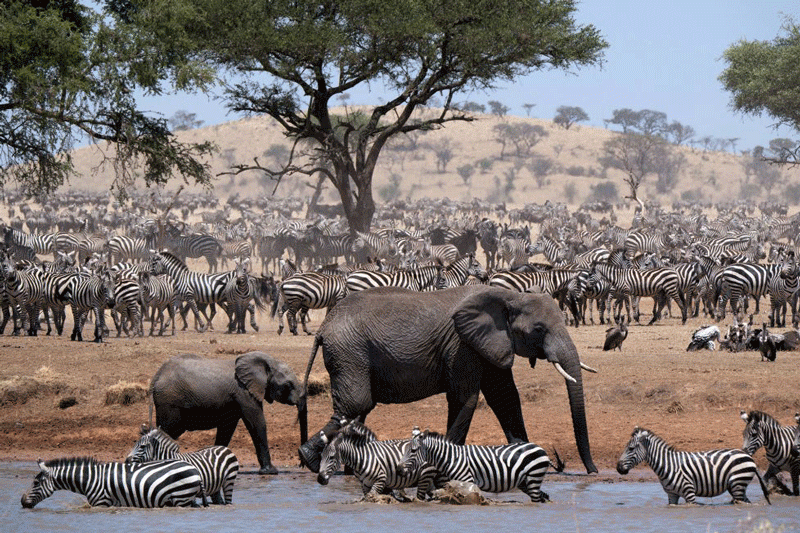 GOVERNMENT says coming up with a comprehensive policy to deal with human-wildlife conflicts and ensure that communities benefit from natural resources in their areas could take time as the process needs the input of different stakeholders.
Communities in wildlife areas in Matabeleland have been complaining over lack of wildlife policies to ensure that they benefit from the species and Environment and Tourism minister, Mangaliso Ndhlovu yesterday told Southern Eye that the policy was in its final stages of crafting, but implementation could take long.
Matabeleland North province is home to different wildlife species, in areas such as Hwange, Dete, Victoria Falls and others.
Villagers in such areas said they were losing livestock to wildlife, while they did not benefit from hunting concessions or CAMPFIRE programmes.
"Implementing a wildlife policy is not as easy as people would think. Such policies go through various stages in order for them to be fully implemented. The wildlife policy is now in its final stages of crafting," Ndhlovu said.
Last year, Ndhlovu promised that the policy would be out by February this year.
Traditional leaders in Matabeleland are now blaming government for taking too long to come up with the wildlife policy.
Last week, the Matabeleland traditional leaders said the current wildlife policy was archaic and no longer served the interests of villagers in wildlife areas.
Related Topics