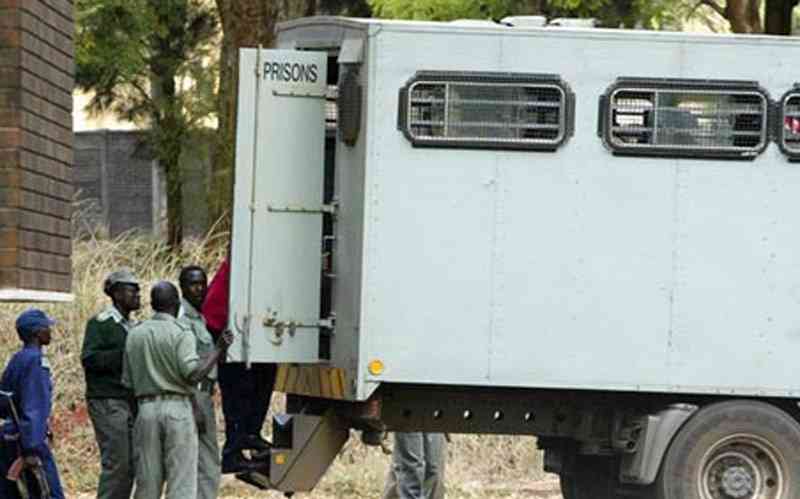 A FORMER inmate at of Khami Prison has claimed gross human rights violations at the correctional institution, which he alleges are mostly perpetrated by a senior official who runs the jail with an iron fist.
The ex-convict, Fanuel Ndapota who served a17-year jail term at Khami, told Southern Eye that the treatment of convicts at the prison was inhumane.
Ndapota called for investigations into the conduct of the officials at the prison "before something horrible happens."
"Khami Prison has a senior officer who is so cruel to the inmates and has a tendency of ordering his officers to come drunk to prison cells and harass inmates. The officer also uses prison resources meant for inmates.
"During my jail term we were ill-treated and ate vegetables that did not have cooking oil. The officer has a catering business where he uses prisoners to cook amangqina (trotters) for sale, and diverts the cooking oil for personal use," Ndapota said.
"When inmates complain about their basic needs not being met, the senior prison officer simply says government has no money. He tells prisoners that they should tell their relatives to stop voting for the ruling Zanu PF party."
Other alleged human rights abuses at the prison include constant beating up of prisoners by officers.
"Inmates that dare to speak out on these injustices are placed in isolation. On September 5, 2022, a phone was intentionally planted in one of the cells, and the officers conducted a search. After recovering the phone, they took everyone outside the cells and left them there naked for four hours," Ndapota said.
"On March 12, 2022, one of the inmates Zibusiso Moyo, who works at the senior officer's house, was brutally beaten up until his arm broke. He was ordered not to disclose the abuse," he said.
Bulawayo Zimbabwe Prisons and Correctional Services (ZPCS) provincial spokesperson Garainashe Moyo said he could not comment on the matter as he was on leave.
ZPCS national spokesperson Maya Kanyezi said she had not yet received that report, but said the allegations would be investigated.
"Reports of that nature have not come to my attention. Therefore I will look into the matter immediately so that we are able to determine if those allegations are true or false," Kanyezi said.
A 2021 United States human rights report on the state of the country's prisons described the conditions as harsh and life-threatening.
"Prison guards occasionally beat and abuse prisoners. Non-governmental organisations (NGOs) reported the use of excessive force, but noted that prison guards did not employ excessive force systematically. Conditions in prisons, jails, and detention centres were harsh. While some prisons operated below capacity, NGOs reported that most were overcrowded due to outdated infrastructure and judicial backlogs," the report read.
Related Topics